Liberal Arts
Language, culture, faith, and artistic expression are fundamental to our humanity. Build bridges of understanding across borders and deepen your cultural awareness with programs that focus on global and regional perspectives, religion, and the visual arts
Image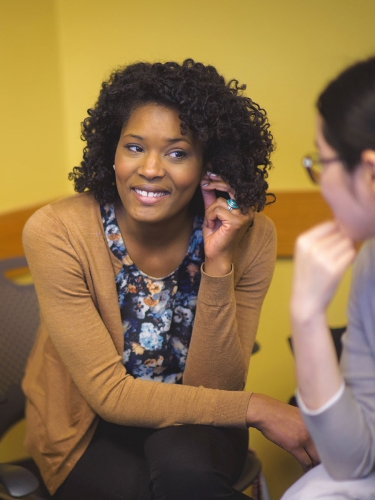 Fostering lifelong learning has been part of our mandate since the day we were founded.
Expand your horizons and join a community of fellow knowledge-seekers by taking a program in the liberal arts. Our diverse range of offerings — spanning international relations, fine art, religious studies, and social science — mean you can pursue whatever you're passionate about. 
Discover burgeoning trends in art curation and collection, or immerse yourself in the languages of the ancient Near East. Sharpen your critical thinking skills, and uncover cross-disciplinary connections that go beyond conventional wisdom. 
Many liberal arts programs have a high degree of flexibility, allowing you to tailor-make the learning experience to match your interests. Expect an engaging classroom environment that respects individual voices and viewpoints, and where ideas are tested by thoughtful debate.
Additional Areas of Study