Master of Science in Analytics
Get ready for what's next in data science with rigorous classes, expert instructors, leading-edge technology, and an unparalleled network of industry professionals.
Apply Today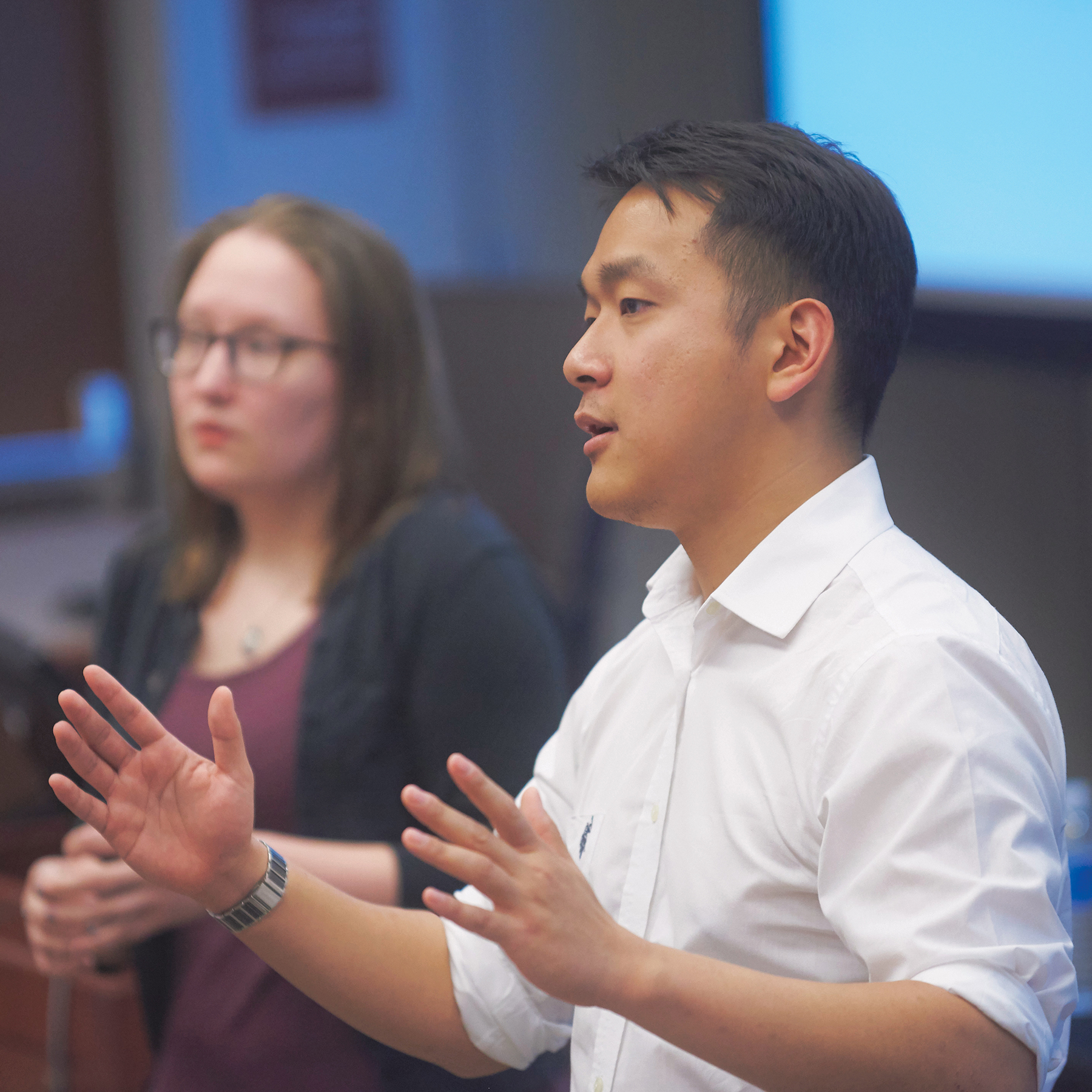 At a Glance
Enrollment

Full-time, Part-time

Duration

12-18 months

Full-time

18 months

Part-time
Data science is changing business. Find out how with The University of Chicago.
To better reflect our role as a preeminent graduate program in the field of data science, our official academic program name will be MS in Applied Data Science effective June 12, 2023.
Designed For
Designed for professionals with backgrounds in technical fields who want to become data scientists. You will join a cohort of dedicated students seeking to drive innovation across technology, marketing, finance, and consulting fields. Typical MScA students have two or more years of work experience.
Courses in the University of Chicago's Master's of Science in Analytics (MScA) teach advanced programming and data engineering architecture skills to future data science leaders ready to tackle automated machine learning, big data and cloud computing platforms, and the large-scale engineering challenges that come with parallel processing and real-time AI solutions. Within the Physical Sciences Division, the MScA program teaches a range of computer science skills, statistics, matrix mathematics, and programming languages. 
The Masters of Science in Analytics offers our program in a range of formats to suit the schedule of every student. 
On-Campus Program 
| Program Format | Estimated Time to Completion | Able to Work Full-Time? |
| --- | --- | --- |
| Full-time | 12-18 months* | No |
| Part-time | 18 months | Yes |
* Students may take 18 months for a summer internship.
Full-time or Part-time? In-person or Online? 
Not sure which format is the right fit for your schedule or goals? We've created a side-by-side comparison for you. 
NOTE: At this time, the application portal for the Autumn 2023, Full-time, In-Person MScA program is closed. If you are still interested in continuing your studies with the MScA, we welcome your application for 2023 to the Part-time, In-person OR the Full-time/Part-time, Online program. Please note neither of the aforementioned programs award a student visa.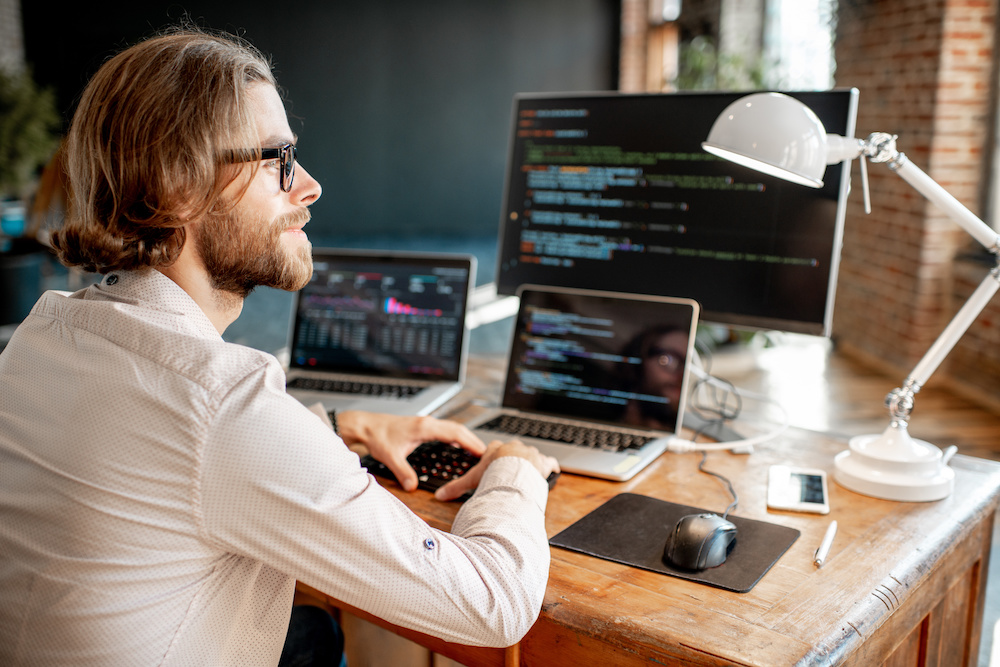 Complete Your Data Science Degree Online
Take advantage of our online format to take your data science career to the next level.
MScA Online
The Industry Edge
The dynamic field of data science runs on novelty: new technologies, new data, new devices for consumers and businesses, and new techniques for machine learning. MScA is committed to staying current by engaging projects with—and drawing instructors from—technologically savvy businesses in the Chicagoland region, one of the country's top hubs for data-intensive industries and forward-thinking companies. Our instructors, public- and private-sector leaders in emerging AI/AutoML technologies, maintain our edge in this ever-evolving field.
MScA attracts students from all over the world to our downtown Chicago campus, and the new MScA Online program format delivers our courses anywhere in the world. Regardless of where or how they earn it, our students can use their degree as a springboard to dive into the analytics field, discover new ways to use analytics to explore complex questions, and shape themselves into leaders in the analytics community. MScA teaches skills that can be applied in almost any industry, and our graduates have gone on to work at Google, McKinsey, Argonne Labs, Goldman Sachs, Proctor & Gamble, and more. 
The Data Science Institute
The MScA program is offered through the Data Science Institute (DSI), which is part of the Physical Sciences Division of the University of Chicago. The Data Science Institute executes the University of Chicago's bold, innovative vision of Data Science as a new discipline. The DSI seeds research on the interdisciplinary frontiers of this emerging field, forms partnerships with industry, government, and social impact organizations and supports holistic data science education.
Data Science Courses To Make You Career-Ready
Our coursework has a practical focus that will see you:
Acquiring advanced proficiency in applying state-of-the-art data engineering and software skills to support a variety of analytics applications
Learning data collection and preparation methodologies including identifying relevant data sources, preparing data for analytics, and automating the data preparation process
Gaining an in-depth understanding of established and state-of-the-art statistical modeling, machine learning, and artificial intelligence techniques
Designing and implementing applied research by using analytics tools relevant to strategic business issues and working with real data sets provided by our industry partners
Building effective leadership and communication skills such as developing impactful, practical solutions and understanding the relationship between business and analytics strategy
MScA Graduate Career Outlook
The World Economic Forum forecasts that by 2025, machines will perform more current work tasks than humans, compared to 71% being performed by humans today.
Data science and analyst jobs are among the most challenging to fill, taking five days longer to find qualified candidates than the market average.
The following career data is compiled from a quarterly survey answered by our students:
30% of employers provide tuition assistance.
75% of students found a new job by the time they graduated.
Student salaries increased by 33%.
Graduate salaries increased by 52%.
We Support Your Career Goals
The MScA program offers dedicated guidance to students on their career journey, from internships to full-time positions, through a variety of resources:
Partnership with the UChicagoGRAD Career Development Team
Two Career Fairs per year, one in Autumn and one in Winter
On-campus company information sessions
Alumni networking events
Workshops on building your resume, cover letter, and LinkedIn page
Coaching on technical interviewing, analyzing case studies, and negotiating your salary
Access to the GRAD Gargoyle job portal
The program provides the training and develops the skill set required to solve complex problems at the intersection of statistics, computer science, and business expertise.

Keval Shaw, MScA Student