The application portal is now open. Please submit your application to the MScA program to be considered for Autumn 2023 enrollment. The portal may close before the deadline if a cohort is filled.
Application deadlines

| Round | Deadline |
| --- | --- |
| Autumn 2023: Final App | Jul. 06, 2023 |
NOTE: At this time, the application portal for the Autumn 2023, Full-time, In-Person MScA program is closed. If you are still interested in continuing your studies with the MScA, we welcome your application for 2023 to the Part-time, In-person OR the Full-time/Part-time, Online program. Please note neither of the aforementioned programs award a student visa.
All components of your application are due by the application deadline.
Electronic unofficial transcripts
Two letters of recommendation
Candidate statement
Resume/CV
TOEFL/IELTS scores, if applicable
$90 application fee
Required Document Definitions
Unofficial Electronic Transcripts

One unofficial electronic transcript from each university attended (undergraduate and graduate) must be uploaded as a PDF within the application. Please do not mail any transcripts as part of your admission application. If you are offered admission, one official transcript from each university attended will be required at least one month prior to matriculation. Course-by-course evaluations are not considered official transcripts.

Applicants with non-English transcripts must provide an English translation of the unofficial transcript for admissions committee review.

Letters of Recommendation

Your application must include two letters of recommendation from people who can assess your academic or professional qualifications.

You do not need to wait for all your letters to be received before you submit your application. As long as you have added your recommenders' names and email addresses and they each submit their recommendation before our application deadline, their letters can arrive after you hit the submit button. Recommended sources for letters of recommendation include:

Professors
Supervisors or Managers
Professional Mentors

We do not accept letters of recommendation from family members, friends, or peers.

Candidate Statement

Applicants are required to demonstrate their motivation, academic potential, and ability to undertake work at the University of Chicago by writing a candidate statement.

Please discuss your academic and career objectives, why you want to attend the University of Chicago Master of Science in Analytics program, and what you hope to do after completing the program. Your statement should not be more than 750 words.

Resume/CV

Submit an up-to-date resume or CV.

Optional Programming Skills Supplement

Optionally, please include a PDF of no more than two pages demonstrating current programming language skills.

Examples include a PDF submission of a Jupyter notebook, a GitHub page, or a similar image showcasing individual programming work. The Programming Supplement must be shared as a PDF file.

GRE/ GMAT

GRE/ GMAT scores are optional.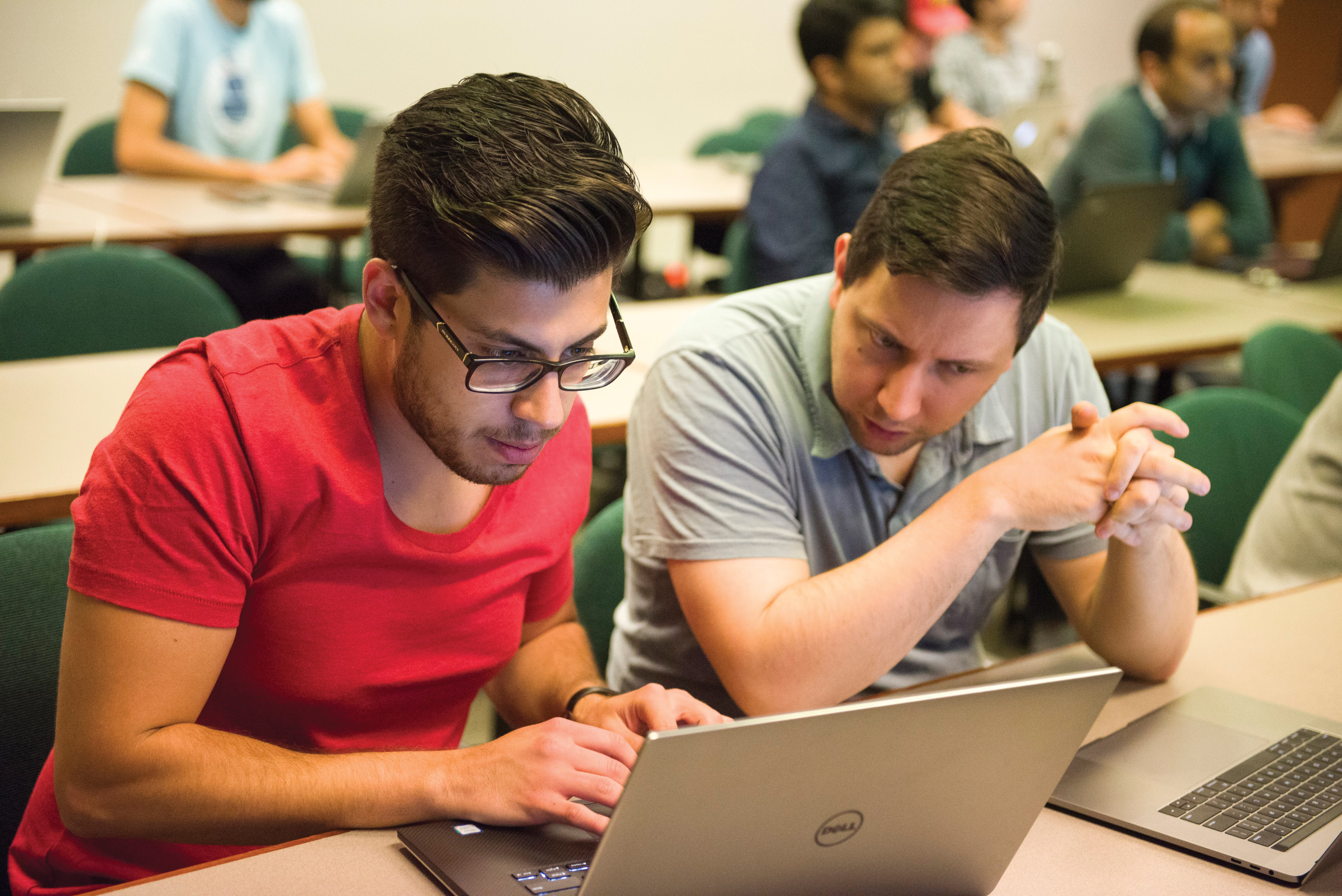 Ready to Lead the Field of AI and Machine Learning?
Start your application today and join our next cohort of data science professionals. 
Apply Now
The in-person, full-time program only intakes students for the Autumn start.
Only the full-time, in-person program is Visa eligible.
International students are also welcomed to apply to our MScA online program, which does not require citizenship or permanent resident status.
English Language Requirement
Applicants to the Master of Science in Analytics program who do not meet the English Language Proficiency criteria must submit proof of English language proficiency. The Analytics program requires a minimum TOEFL 102 (no sub-score requirement) or IELTS 7 (no sub-score requirement).
Application Process and Fees
The application system will prompt you to pay the $90 application fee once you have completed the appropriate sections of the online application. This fee is nonrefundable.
Meet Your Admissions Counselor