Master of Science in Analytics
Capstone Projects
As a culminating experience, Master of Science in Analytics (MScA) students put into practice the knowledge and skills they have learned during their coursework by completing a capstone project. The project is a degree requirement and is completed during the last two quarters of their program. It provides students and project sponsors the opportunity to develop and implement a data science solution to address problems the organization is trying to solve, enhance their analytics capabilities, and explore potential employment partnerships. There is no cost associated with sponsoring a project.
The project spans two 10-week quarters. Students may begin their Capstone experience in any quarter, with most students starting in the Spring quarter. The expectation is that students will work in teams of four.
MScA Capstone Project Learning Objectives
Develop the ability to design an analytics research project
Frame a business problem in a way that can be addressed using data science
Identify the analytics tool or algorithm that will address this problem
Develop a methodological framework to produce a practical solution
Implement the analytics methodology
Communicate the findings of the research effectively in both written and oral presentations
Capstone Sponsor Incentives
Derive benefits from a unique capstone process for data science
Your business problems will be addressed by student teams trained to generate not just actionable insights from data, but to provide business value 
Get access to a symbiotic pool of top student talent with world class teachers and researchers
Talent growth and acquisition opportunities for your businesses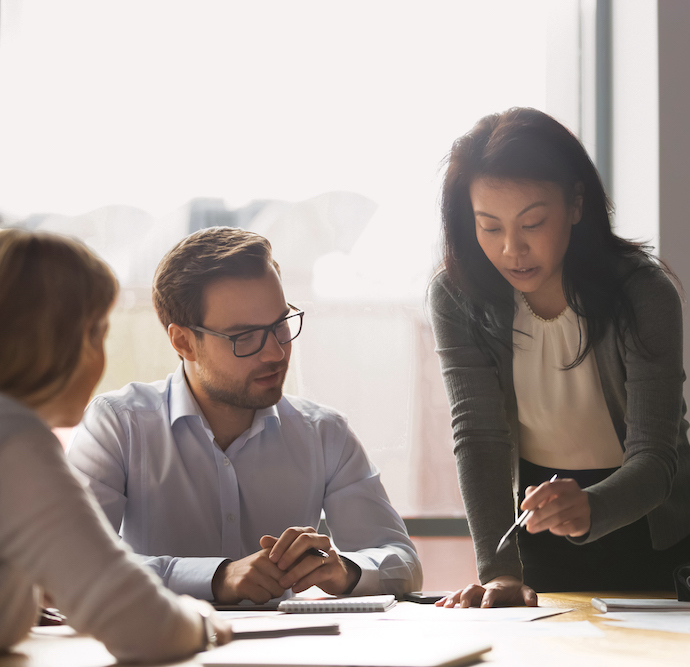 Interested in Sponsoring a Capstone Project?
Get in touch with us to submit your idea for a collaboration or ask us questions about how the partnership process works.
Get in Touch
Selected Capstone Projects
COPD Readmission and Cost Reduction Assessment
UChicago Analytics students built data models and evaluated them across different frameworks. They determined that the resulting model is capable of rank-ordering readmission risk and allowing for flexibility in applying interventions to prevent readmission.
An NFL Ticket Pricing Study: Optimizing Revenue Using Variable And Dynamic Pricing Methods
UChicago Analytics students found a way for an NFL team to implement ticket pricing that responds to changing factors and gives the team the chance to fill more seats.
Using Image Recognition To Identify Yoga Poses
Master of Science in Analytics students built an app that uses a one-step neural network to examine images of yoga poses and recognize the poses in order to provide feedback to the app's yoga-practicing user.
Using Image Recognition to Measure the Speed of a Pitch
One capstone team developed an app that applied image recognition algorithms to measure the speed of a pitched baseball. Their app captured video, isolated the pitched ball, calculated the velocity of the pitch, and displayed this measurement so that users would be able to measure the speed of a pitch with their smartphones.
Real-Time Credit Card Fraud Detection
Credit card fraud puts consumers' identities at risk while credit card providers are forced to cover fraudulent charges. A team of analytics students carefully studied this problem: they created synthetic data that represented a large population of credit card users and were able to build a model that catches credit card fraud in real time.
Interested in Becoming an Industry Research Partner?
Get in touch with us to submit your idea for a collaboration or ask us questions about how the partnership process works.