Project Management: Enhancing Value with Agile Practices
Explore new ways to add value, simplify work, improve productivity, and boost creativity and innovation
Enroll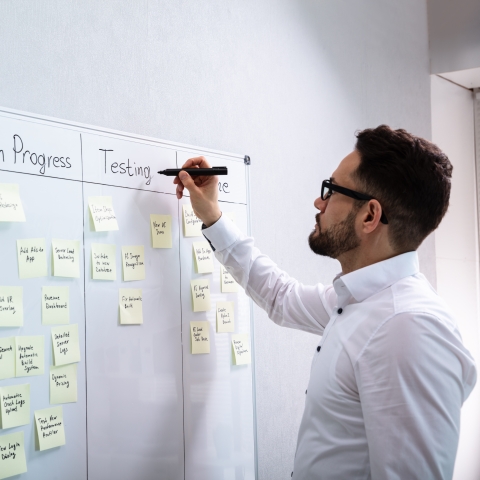 At a Glance
Type

Professional Education

Enrollment

Open Enrollment

Duration

6 Weeks

Format

Online

Cost
Learn to leverage and incorporate agile principles and practices into project management.
The University of Chicago's six-week Project Management: Enhancing Value with Agile Practices course blends agile practices with traditional or waterfall techniques to enhance value, simplify work, increase productivity, and foster innovation. The course focuses on addressing real-world situations and challenges, and participants will have the opportunity to review the relevant features of traditional management and go on to gain in-depth insights into agile methodologies, including Crystal, Kanban, Lean, Scrum, and XP.
Designed For
Designed for project practitioners, project managers, mid-level managers, and any individual or organization interested in harnessing agile practices, the course will benefit any individual or organization interested in implementing agile practices on a project-based or organizational level. The only prerequisite to enroll in the course is modest familiarity with and experienced in project management-related issues.
Agile project management methodologies like Crystal, Kanban, Lean, Scrum, and XP help teams to complete work faster, adapt to changing project requirements, and optimize their workflow. This course promotes a project management mindset that draws from both traditional and agile practices. A blended approach can help meet the need to customize and scale practices to the context of a specific project and to the mission, goals, and values of an organization.
After completing the course, you will be able to: 
Understand agile methodologies such as Scrum and Kanban
Enhance value and improve organizational alignment
Blend hard and soft skills to have productive interactions with stakeholders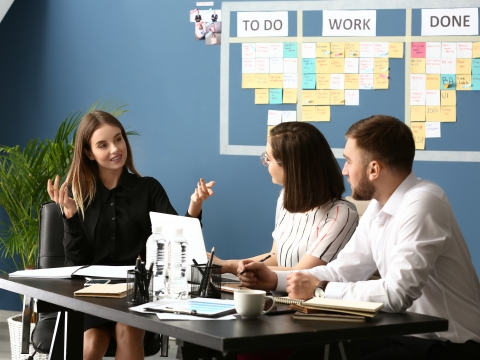 Looking for ways to improve your team's workflow?
Discover how organizations incorporate agile principles and practices into their project management framework.
Learn More
Compare traditional and agile project management approaches to formulate the optimal approach (or blend of approaches) applicable to a project or organizational goal
Differentiate between various agile practices and access their relevance to specific contexts, projects, and work situations; apply the appropriate strategies skillfully
Frame project management approaches, methodologies, and practices to enhance value-creation that aligns with organizational missions and goals
Integrate hard and soft skills, as well as enablers like technology and data analytics, to effectively communicate with stakeholders and facilitate decision-making
Career Outlook
The global Project Portfolio Management (PPM) market was valued at 4.2 billion dollars in 2020 and will reach 5.6 billion by 2025, growing at a rate of 6% during this period. The increasing complexities in projects and the ongoing need for efficient management are steering market growth. There is driving demand for PPM solutions across multiple industries—BFSI, construction, engineering, government, healthcare, and telecom—as they adopt digital analysis and remote monitoring into their daily operations, while new technologies like Bring Your Own Device (BYOD) and cloud computing have compelled end-users to adopt much more sophisticated PPM solutions with evolving integration platforms.
Agile Project Manager 
Associate Project Manager 
Chief Project Officer 
Implementation Manager
Project Communications Officer
Project Director
Project Leader
Project Team Leader
Stage Manager