Master of Science in Biomedical Informatics
Gain the knowledge and skills to tackle everyday management issues and guide large biomedical informatics projects in clinical and research settings.
Complete Your Application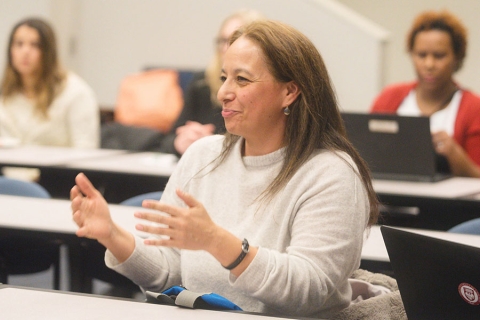 Deadlines
Application deadlines

| Round | Deadline |
| --- | --- |
| Round 1: Autumn 2022 | Jan. 18, 2022 |
Organizing, analyzing, and utilizing health data for research that bridges discovery and clinical care is one of the biggest challenges facing the current generation of data scientists. The Master of Science in Biomedical Informatics provides a strong foundation for students to readily apply informatics tools and techniques to a diverse range of problems in the biological sciences and medical fields. Through improving the quality of patient care and safety by using biomedical data of patients and communities, you have the opportunity to affect change in individuals—and the world.
Designed For
Designed for professionals from an array of disciplines, including clinicians seeking to master medical informatics methodology, to move into leadership roles. Also suitable for technology and research specialists looking to master content and methods specific to the biomedical sector. Background competency in biostatistics and clinical care is required for incoming students.
The Right Choice for Healthcare Professionals
Our cutting-edge curriculum and expert faculty provide professionals with the skills and confidence to understand, build, and improve informatics solutions that can help address the most significant challenges in healthcare today. With flexible classes on a part- or full-time schedule, you can earn your degree in as little as twelve months.
Everyone told me how pervasive technology had become in the healthcare field, so I knew getting a head start in that area would be an enormous advantage. That's what led me to the biomedical informatics program at the University of Chicago. Honestly, I had no idea I'd love it as much as I did.

Katrina Norwood, MScBMI'19
Craft Your Skillset at the University of Chicago
Develop career-ready skills in as little as twelve months 
Master informatics methodology, professional communications on informatics issues and solutions, and the ethical, privacy, and data security issues in the field
Learn real-world skills in electronic health record systems, evaluation methods for health information systems, telemedicine, and more
Put your coursework into practice when you implement a biomedical informatics project with an industry or university partner in your Capstone Project
Ready to drive healthcare innovation?
Start your application today and join our cohort of healthcare professionals. 
I'm Ready
Career-focused Concentrations
Students can focus their MScBMI education on specific areas of health informatics, allowing for specialization within the degree.
Clinical Informatics
Master clinical decision support tools. You'll learn the ways that data across clinical systems can provide a whole picture of patients' health.
Population Health Informatics
Study public health and relevant data analysis techniques. You'll learn these methods by practicing statistical models using both public health and clinical data. 
Bioinformatics
Study genomic and other biological and clinical data while you work with DNA and RNA sequencing to master data analysis techniques.
Healthcare Delivery Science
Explore the interconnectedness of systems and processes within healthcare delivery. You'll see that healthcare's complexity is knowable and amenable to intervention.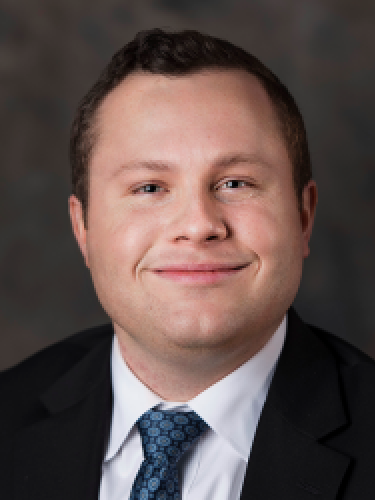 Your Admissions Advisor is Ready to Help You.
Contact Senior Associate Director, Recruitment Charles Barkely today to schedule an appointment and review your profile.
Get in Touch