Healthcare
Rapid changes in medicine and biotechnology are creating a new understanding of pathology, health, and well-being. Our programs teach you how to apply the right tools and techniques to improve clinical outcomes and effectively shape (collective health.)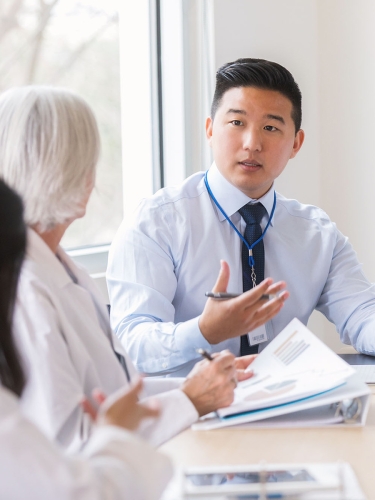 Breaking new ground in medicine stems from our commitment to cultivating curiosity.
At the University of Chicago, we recognize that both research and hands-on training are critical to advancing clinical practice. Our healthcare programs and courses are rooted in a mission to improve global health through new discoveries and unparalleled patient care. 
Enhance your research capabilities by diving deep into topics such as regulatory compliance, the economics of pharmaceuticals, and inequalities in healthcare access. Get laboratory experience in diagnostic imaging, equipment quality control testing, and other practical skills.
Our experienced instructors and engaging curricula will expose you to the latest tools and technologies, preparing you to make major contributions to public health as a leader in the healthcare space.