Resources
UChicago Employee Tuition Benefits
UChicago Professional Education offers a range of virtual and in-person classes, courses, and programs to enhance your career with industry-ready skills and knowledge.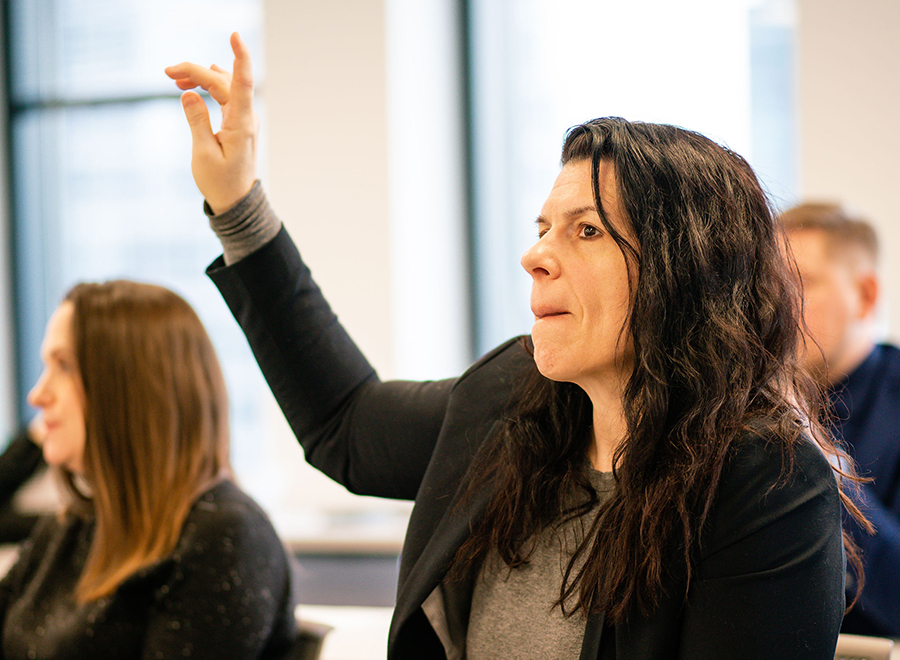 Employees of the University* may take any UCPE course or program provided they meet the prerequisite criteria.
*At this time we are not taking applications from University of Chicago Medicine employees. If you are a UChicago Medicine employee and have questions, please contact UCPE HR.
Registration and Program Requirements
All registrants must meet the necessary course prerequisites to register for a course or program.
To enroll in a certificate program, registrants must meet all enrollment requirements before the start of the second class.
To enroll in a Graduate Student-at-Large course, registrants must complete an application.
University employees may not audit courses, and full participation—attending class and completing assignments—is required.
Registrants receiving any tuition benefit payment from UChicago require supervisor approval as a part of the request process.
Tuition Benefit Information
The University pays 50% of the UCPE tuition for non-academic employees, librarians, and University Laboratory Schools teachers for up to two courses per quarter (credit or non-credit). For additional information, please visit UChicago Staff Tuition Benefits.
UChicago Human Resources will confirm tuition benefit eligibility. For questions about eligibility, please contact the Benefits Office.
UChicago Employee Benefit Payment Options
| Benefit | Amount |
| --- | --- |
| Tuition Policy Benefit | 50% of tuition |
Choose one of the below options to complete the remaining balance:
| Payment Option | Amount |
| --- | --- |
| Employee Department Pays | 50% |
| Employee Pays | 50% |
| Department and Employee Split | 50% (split to be determined by department) |
Taxes
If the tuition benefit is applied to undergraduate-level courses, it is non-taxable for federal income tax purposes. If applied to non-degree or graduate-level courses, up to $5,250 per calendar year is non-taxable; benefits exceeding $5,250 are taxable unless the course is job-related.
How to Receive Employee Tuition Benefit
Non-Credit Courses
Graduate Student-at-Large Courses
Applications are available from the Benefits Office and on the UChicago Intranet. Your immediate supervisor must approve your application. Return the application to the Benefits Office within the first two weeks of the quarter. You will then be billed for 50% of the tuition.
Contact: