Corporate Partnerships
We bring the University to your organization.
We partner with organizations to create customized, top-tier educational experiences that help your team members boost their skillsets.
Get in Touch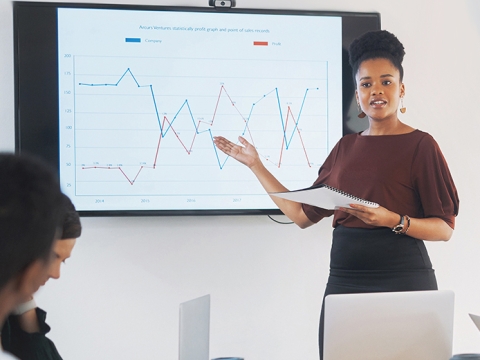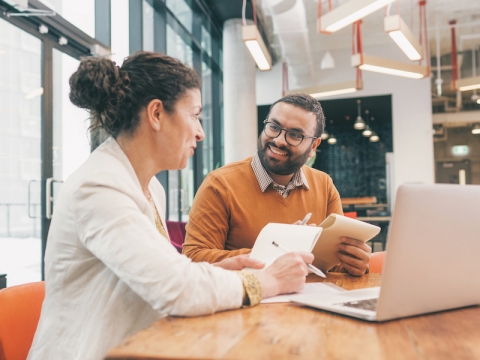 An investment in continuous learning signals a commitment to growth, innovative thinking, and engagement with inspiring peers.
Continuous learning has the advantage of helping organizations and their greatest assets—their people—maintain a competitive edge in a constantly-evolving world.
Understanding Your Goals
We will work closely with you and key stakeholders on your team to understand your specific needs.
Creating Your Program
Our faculty will collaborate with you to develop a learning experience that will meet your goals and objectives.
Delivering Your Program
Faculty will engage with participants in your custom programming through UChicago's signature approach to training which is rigorous, research based, and interactive.
Evaluating Your Experience
We will collect feedback from you and your participants to measure the effectiveness of your custom course, with an aim to refine and improve it for future trainings.
Invest in Your Human Capital
Skilled and engaged teams lead to more productive and profitable organizations.
Accelerate Development of Future Leaders
Grow Skillsets and Capabilities
Expose Your Team to Cutting-Edge Research
Gain Access to the Global UChicago Community
Provide a Distinctive Educational Experience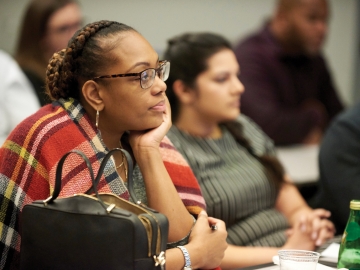 Delivering Top-Tier Faculty and Industry Experts
Often, the best instructors are those who not only teach, but do. Our programs are taught by industry professionals who are leaders in their fields—working and consulting with Fortune 500 companies or running their own successful businesses.
A Focus on Flexibility
We tailor our programs to fit your needs, which is why all of our courses are offered remotely or in-person. We also design programs with flexible timing, from immersive private trainings to fully-remote courses over a set number of weeks.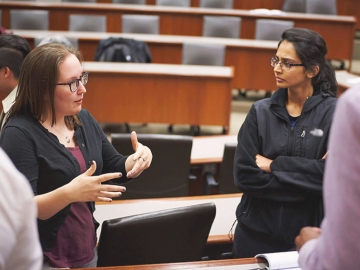 Global Perspectives
The Chicago Approach seeks to expose students to as diverse a range of perspectives as possible. We offer custom programs at our international campuses—combining our unique approach to learning with a broad spectrum of expert faculty, based in global business capitals from Paris to Hong Kong.
Our custom programs are designed to help your team develop comprehensive leadership capabilities.
Case Studies and Custom Programs