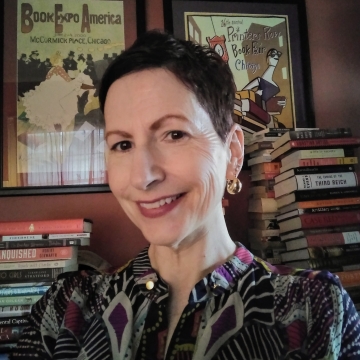 Kelli Christiansen, BA
President, bibliobibuli professional editorial services, inc.
Kelli Christiansen has spent more than two decades in publishing, as a bookseller, an editor, a literary agent, and a writer. She began her career with B. Dalton Bookseller (a division of Barnes & Noble) before becoming a journalist for a chain of suburban Chicago newspapers. She then served as an acquisitions editor with Publications International, Ltd./Consumer Guide, where she edited books and magazines. Later, she served as a senior editor with McGraw-Hill and an executive editor with ABA Publishing. In 2007, Kelli launched bibliobibuli, working with a variety of authors and publishers to help make publishing dreams come true. Over the years, Kelli has acquired, developed, edited, or ghosted hundreds of books, working with such publishers as Amacom, American Library Association/ALA Editions, Berrett-Koehler, Bloomberg Press, Osprey Publishing, Sourcebooks, Wiley, and Workman.
A number of her books have been well reviewed, earning recognition from such publications as Barron's, Booklist, BusinessWeek, Library Journal, The New York Times, Publishers Weekly, and The Wall Street Journal. A writer herself, Kelli's work has appeared in such media as Book Business Magazine; Carol Stream Press; Chicago Book Review; Chicago Life; Chicago Literati; Collections & Credit Risk Magazine; Faith, Hope & Fiction; Midwest Book Review; Midwestern Gothic; and San Francisco Book Review. She is pursuing a master's of liberal arts (MLA) with a focus on literature from University of Chicago.