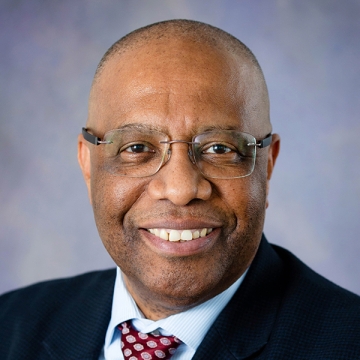 Melvin Munsaka PhD, MSc, MEd
Senior Director and Head of the Safety Statistics Group, AbbVie
Melvin S. Munsaka is a senior director and head of the Safety Statistics Group at AbbVie in the statistical sciences department. He has a PhD in mathematical statistics from Queen's University in Canada, as well as an MSc in mathematical statistics and an MEd in mathematics from McGill University in Canada.
Melvin has worked in the pharmaceutical industry for more than twenty years. He co-leads some initiatives of the Drug Information Association Bayesian Scientific Working Group Safety Subteam and some initiatives of the ASA Biopharmaceutical Section Safety Working Group. He is also Publicity Chair of the Midwest Biopharmaceutical Statistics Workshop and has held positions of president, program chair, and chapter representative of the Northeast Illinois Chapter of the ASA and is past chair of the ASA Section for Statistical Programmers and Analysts and member at-large of the executive xommittee of the ASA Biopharmaceutical Section. He is also the secretary of the Board of Directors of the Chicago Public Schools Science Fair, Inc.
He continues to pursue research in his areas of interest in statistics and computing and to explore ideas related to ML, AI, and NLP especially as they apply to dug safety. He is regularly involved in professional meetings and has contributed to conference presentations, book chapters and journal articles and peer reviews journal articles.