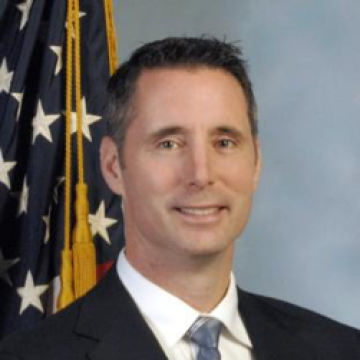 Paul D. Delacourt, JD
Director of Programs, Red River Technology
Paul is currently the Director of Programs at Red River Technology, in Virginia. Headquartered in Claremont, NH, Red River provide technology solutions to hundreds of commercial and government clients.  Paul is also a partner at Stratagem Consulting, LLC, and has other advisory roles.
Paul retired from senior executive service at the Federal Bureau of Investigation in 2021, where he most recently served as an Assistant Director at FBI Headquarters.  Paul previously served as the Assistant Director in Charge of the FBI's Los Angeles Field Office, leading a team that directed all investigations, operations and intelligence functions in the FBI's third largest office.  Paul served as the Special Agent in Charge of the FBI's Honolulu field office, leading the FBI's investigations and operations in the Pacific, and in the Inspection Division at FBI Headquarters, where he led internal reviews of field offices, national programs, critical incidents, and special projects.
Paul began his career as a special agent with the FBI in 1995. He was the lead investigator of several criminal conspiracy investigations, resulting in dozens of indictments and prosecutions in Chicago.  Following 9/11, Paul transferred to the counterterrorism program, working on material support and other investigations, and became the Supervisory Special Agent of a squad that investigated international terrorism matters in the state of Georgia. Paul served on several teams deployed to Afghanistan and Iraq, leading FBI counterterrorism investigations overseas.
Paul served joint duty assignments within the intelligence community, was a liaison officer to US Pacific Command, and was the regional representative to the Director of National Intelligence domestic working group.  He brings his 25 years of experience and this intelligence community background to the University.
Paul earned a Bachelor of Arts in psychology from the University of Michigan, a Juris Doctor from Wayne State University Law School in Detroit, and a certificate from the Northwestern University Kellogg School of Business for Navigating Strategic Change.