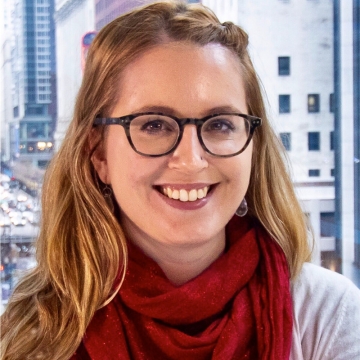 Rachel Wedeward, MLIS, AHIP
Research Project Manager, American Academy of Pediatric Dentistry
Rachel Wedeward, MS, is Research Project Manager for the American Academy of Pediatric Dentistry (AAPD) in Chicago.
A professional librarian, Wedeward has previously worked at the American Hospital Association (AHA) as a research information specialist and at the American Library Association (ALA) as a research coordinator.
In her current and previous roles, her primary responsibilities have been to conduct research, manage research projects, and teach end users on using healthcare technology resources and database searching.
She received her BA in anthropology, politics, and government from Ripon College in 2014 and an MS in library and information science from Dominican University in 2016.