Lauren Wall has had a front-row seat for the transformational change taking place in clinical trials over the past decade.
With cutting-edge technologies speeding up the development of safe and effective therapies, recent advances in the clinical trials process have improved the quality of data, reduced regulatory burdens, and laid the groundwork for innumerable patient benefits. Breakthroughs in precision medicine, meanwhile, have taken the critical first steps to personalize care by enabling targeted treatments that address the specific profiles of patients.
"It is an exciting and rewarding time to be in clinical research," Wall says. "The systemic changes and new technologies have made everything faster, and it is now significantly easier to collaborate and share information. We saw this especially with COVID-19, which forced the industry to advance further and embrace virtual technology in order to support ongoing trials and ensure patient safety. The industry quickly pivoted to incorporating telehealth, electronic consents, and much else."
About Lauren Wall
Position

Director of clinical research operations in the Hematology/Oncology section at University of Chicago Medicine

Program

Hobbies

Gardening, golfing, skiing, tennis, hiking, and biking
Wall, who taught Good Clinical Practices, Drug Development, and Fundamentals of Clinical Monitoring for the Clinical Trials Management and Regulatory Compliance certificate, has spent over a decade working in clinical research operations. With experience in industry and academic healthcare, she currently oversees the clinical research operations in the Hematology/Oncology section at University of Chicago Medicine, where her primary responsibilities include planning and directing daily clinical research operations for over 300 clinical trials.
"I absolutely loved teaching at the University of Chicago," she says. "The students are all incredibly smart and eager to learn more about the field of clinical research, and that they are working towards their clinical trials management certificate shows great initiative and dedication. The program is a great pathway for students to expand their network and meet professionals that span across the entire clinical research enterprise."
Prior to her role in the academic setting, Wall worked at an Oncology contract research organization where she gained valuable experience across the varied career paths in the field of clinical research. From clinical trial monitoring and project management to conducting site audits to ensure regulatory compliance, she now brings that insight to the classroom and shares it with her students.
"Clinical trials management offers a real spectrum of career paths," she says. "Students who complete the certificate have options spanning the pharmaceutical industry, clinical research organizations, and academic institutions, where they can consider careers in medical writing, site management, regulatory, and more. My experience working on both the industry and academic sides is an advantage when it comes to giving the whole industry picture when teaching these courses."
As director of the Hematology/Oncology section at UChicago Medicine, Wall also recruits new hires. Given the increasing complexity of clinical trial designs, she highlights how candidates with experience and training in the field quickly rise to the top of the list. 
"Candidates who have taken the certificate have a huge advantage because they know the foundational knowledge of the industry as well as its terminology," she says. "Familiarizing oneself with the common abbreviations and clinical research terms can be like learning a new language.
"The clinical trials enterprise also means being able to communicate and collaborate effectively with an array of stakeholders," she adds. "That's where the joy of it often is. Working with a team of professionals dedicated to advancing science and medicine and the quality of life of patients makes coming to work each day rewarding and incredibly fulfilling. I'm very passionate about working in clinical research."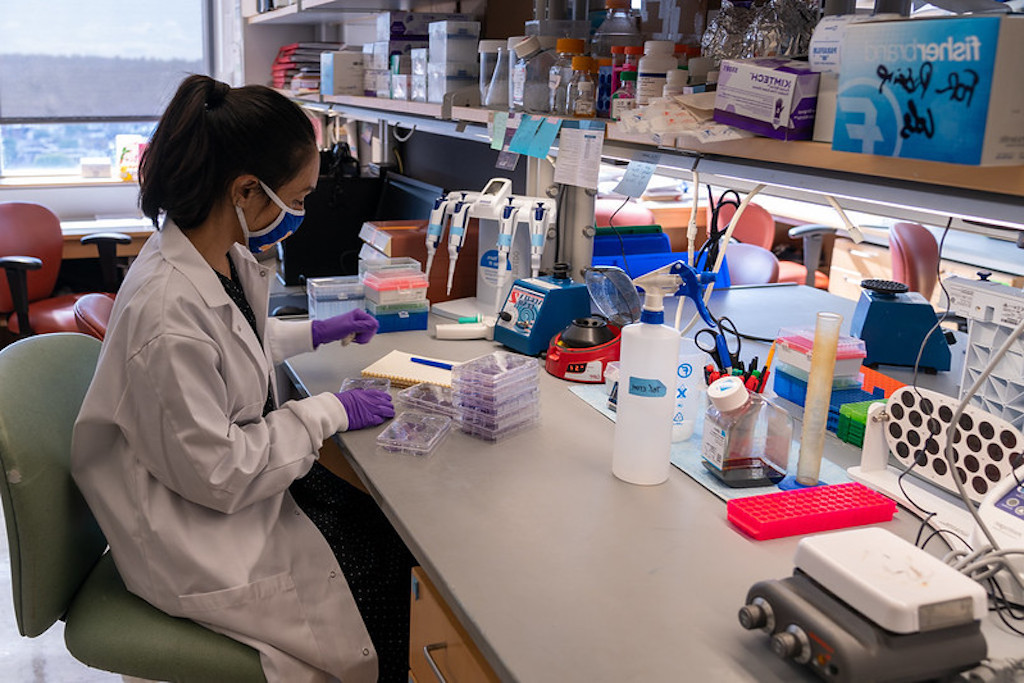 Invest in Your Career
Don't wait to advance your career. With a flexible online format, industry-active instructors, and short course timelines, our program can get you on the fast track to advancement.
Enroll Today