With a degree in finance from the University of Illinois, Jerry Magee began his career in proprietary trading at Eldorado Trading Group working with a range of products across various asset classes. Having developed strategies to capitalize on market movements using a variety of data, he went on to open an office at the Chicago Board of Trade where along with three colleagues he continued to pursue the sort of proprietary trading he'd done throughout his career. Despite his continued success, however, he began to feel that he was approaching a ceiling. He wanted to take on more."While proprietary trading gave me investing skills and experience working in the financial world, its scope started to seem a little limited," he says. "You don't make many contacts and opportunities to expand your network can be somewhat limited. After a while, I started feeling isolated and had a desire to make a larger impact."
Balancing School, Work, and Family
The question was how to do this. Initially, he had the idea of leveraging his experience in proprietary trading to enter a field like private equity or fund management. While learning more about these areas, a friend happened to tell him about the GSALB program at the University of Chicago and how it could be an effective way to prepare yourself for applying to business school."I wasn't actually thinking about getting an MBA at the time," Jerry says. "I'd been out of school for twelve years, I had a family, and I was also working full time. I wasn't sure if I would have the time to dedicate myself to the work or what the impact would be on my family—not to mention the considerable monetary investment it would entail."
Lighting the Fire to Learn More
But his friend, who was in the GSALB program at the time, let him know that taking classes through the program was the perfect way to explore precisely those questions. As an experiment, Jerry decided to enroll. He took a statistics class to see if he could balance going back to school with his already hectic work and family life. In the end, he realized he'd not only be able to manage, but he also found that the curiosity he'd had for the broader financial world quickly turned into a passion to continue his education. "Becoming a student again lit a fire in me to learn more," he says. "The class I took not only gave me a sense for the culture at Booth, but it also showed me that it was a place I wanted to be. I developed relationships with other students and also with the professor, which helped me understand the collaborative environment Chicago Booth has to offer. Taking a course through the GSALB program was instrumental in educating me about my options and also strengthened my application to Booth. It showed me that getting an MBA was exactly what I needed to build my network and branch out in my career."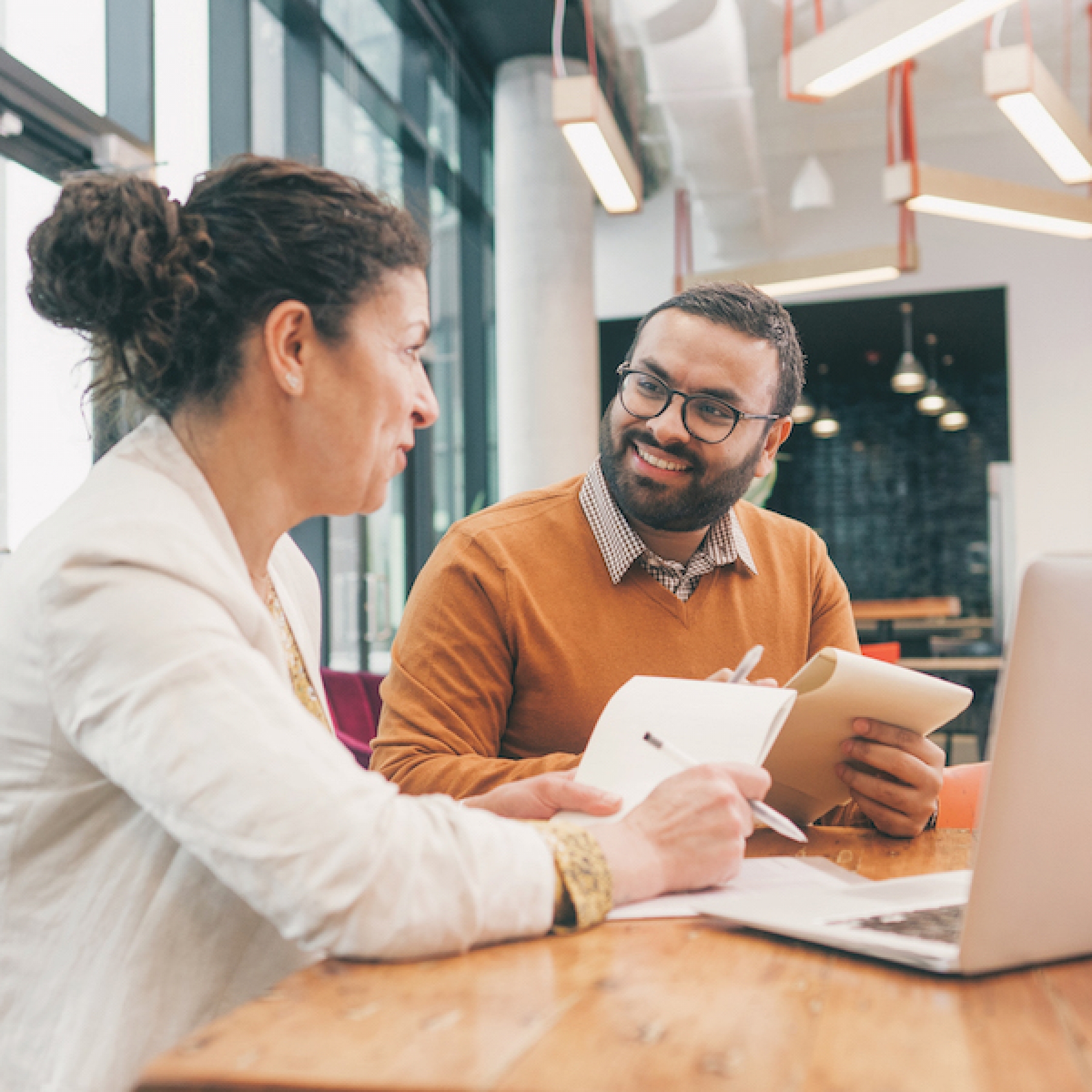 Test the MBA at Chicago Booth
Take the opportunity to enroll in MBA classes at the Chicago Booth School of Business. Exemplary students may be granted admission into Booth and may transfer courses towards their MBA degree.
Apply Today