Social Good
Have a positive impact in a complex world of shifting political landscapes. Gain expertise in subject areas spanning international development, public policy, threat management, and cybersecurity.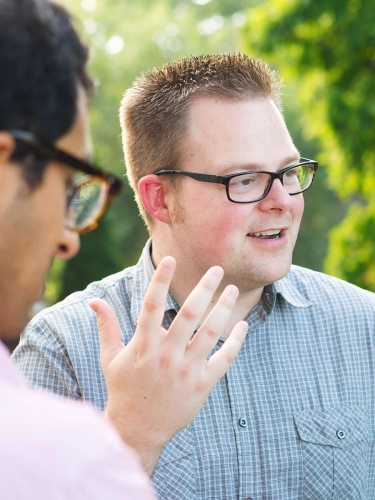 Our approach balances critical thinking and a reliance on data with the optimistic belief that the greatest challenges lead to the richest rewards.
To be an effective changemaker, you need to know which problems are worth solving. Our social good programs will equip you to track down and tackle the most pressing public policy issues of our time. 
Learn how to safeguard digital privacy and security, resolve conflicts, or deal with crisis scenarios. Become an expert in social welfare systems and non-profit management. Understand how to influence the web of policy decisions that underpin economic factors such as performance and poverty.
Whether you choose a full-time or part-time option, you will study a robust curriculum designed to help professionals scale their impact both locally and in the wider world.