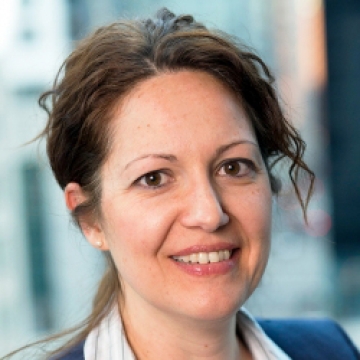 Borislava Karageorgieva, CFA, MBA, PAHM
Senior Finance Professional and Instructor at the University of Chicago
Borislava Karageorgieva is a corporate finance expert with experience in financial compliance and regulatory analysis, mergers and acquisitions, angel investing and entrepreneurship, and board governance. She has worked both in early-stage and in mature companies, and internationally.
Borislava is currently the Board President of the Chicago Booth Angels Network of Chicago. She is a Board Director and Past President of the Chicago Booth Alumni Club of Chicago. Borislava judges, coaches, and mentors entrepreneurs in the alumni and the global new venture challenge tracks in the accelerator program of the Polsky Center for Entrepreneurship and Innovation at the University of Chicago.
She has co-founded a couple of businesses, including a for-profit and a non-profit. She is a member of the Global Entrepreneurial and Investor Network of the University of Chicago.
Borislava is an Adjunct Instructor in the University of Chicago Professional Education, teaching courses on Corporate Financial Strategy and Decision-Making and Risk Management.
She received her MBA from the University of Chicago Booth School of Business, an undergraduate finance degree in Sofia, Bulgaria, and is a CFA charterholder.