Corporate Financial Strategy
Learn to raise and allocate capital for optimal financial management.
Enroll
At a Glance
Type

Courses

Enrollment

Open Enrollment

Duration

8 weeks

Format

Online

Total CEUs

Cost
Create successful blueprints that increase shareholder value by maximizing return on investment.
The University of Chicago's eight-week Corporate Financial Strategy course will teach you to evaluate levels of risk and rates of return on corporate investments and resource allocations.
Designed For
Designed for business executives who would like to acquire a basic understanding of accounting and corporate finance principles.
Organizations that thrive know that implementing a business strategy in isolation is not enough. Corporate financial strategies that complement business plans are critical to an organization's success.
After completing the course you will be able to:
Understand an organization's four principal activities: conducting operations, establishing goals and strategies, making investments, and obtaining financing
Understand the purpose and content of the three principal financial statements that organizations prepare to measure and report on the results of their business transactions: balance sheet statement, cash flow statement, and income statement
Examine mergers and acquisitions, financial decision-making, debt, and corporate restructuring in a global context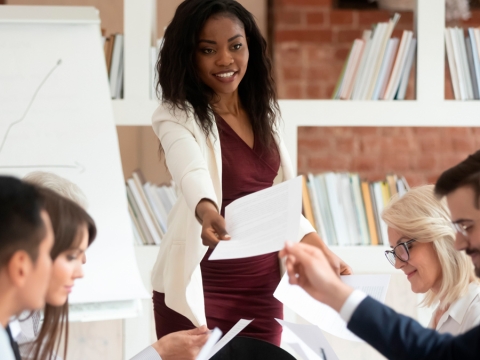 What Successfully Complements a Business Plan?
Learn to recognize potential threats and opportunities, and to create and implement impactful financial strategies.
Learn More
Our curriculum is designed to help you recognize potential threats and opportunities impacting your organizations and use these insights to create and implement successful financial strategies.
You will learn to: 
Develop a strategic short-term plan for your organization and optimize capital management
Gain knowledge of long-term financing and valuing equities, capital cost, and structure
Recognize the time-value of money, risk, and reward
Understand the decision-making process for raising and allocating capital
Remote Course Learning Structure
Eight weeks in length
Weekly, self-paced interactive learning modules and assignments are time-sensitive and should be completed by the set deadlines
Synchronous sessions and live question and answer sessions 
Mentors will provide continuous support and encourage a dynamic and positive learning environment
Job prospects and the range of career paths in corporate finance continue to grow, particularly in the areas of corporate development, financial analysis and development, investor relations, regulatory affairs, and treasury.  Financial roles hold five of the top ten positions in US News and World Report's Best Business Jobs for 2021 ranking: financial manager (#3), financial advisor (#4), compliance officer (#7), loan officer (#8), and management analyst (#10). Multifaceted tasks, high earning potential, and opportunities to work on high-priority projects in a forever-changed business landscape are just some of the compelling career drivers in corporate finance today. 
Potential Jobs for Corporate Finance
Auditor  
Benefits Manager 
Chief Financial Officer (CFO) 
Controller 
Corporate Accountant 
Cost Analyst
Financial Planning and Analysis Manager
Financial Analyst 
Investor Relations Manager 
Real Estate Manager 
Risk Manager  
Treasurer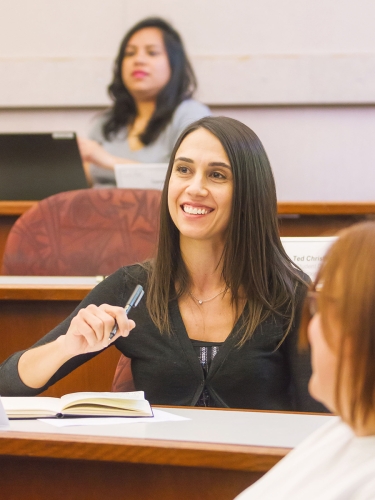 Business and Management
Today's dynamic work environment requires leaders who can consistently innovate, make data-driven decisions, and inspire others to perform. Whether you're in policy, marketing or management, learn ways to spark change wherever you go.
Learn more about Business and Management