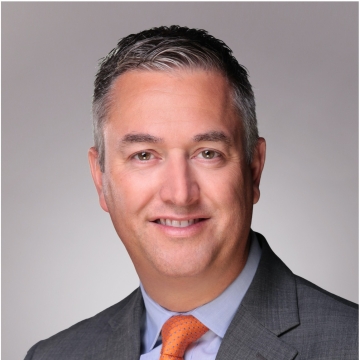 Daniel William, MBA, CPA
Principal in the Forensic Services Practice, Charles River Associates
Dan is a Principal in the Forensic Services Practice at Charles River Associates. Dan recently retired from the FBI as a Supervisory Special Agent with 23 years of federal law enforcement experience. Dan was the Supervisory Special Agent of a terrorism squad focused on threats to the homeland from domestic actors supported by or influenced by overseas terrorist groups. Dan was the lead investigator in several significant counterterrorism investigations which has resulted in the arrest and prosecution of people who attempted to provide material support to a terrorist organization in a variety of ways to include acts of violence, personal support by joining the organization, and financial assistance. Dan also served as a Program Manager in the FBI's International Terrorism Operations Section which oversaw all pending counterterrorism investigations. Dan also completed several overseas assignments and is a former member of the Evidence Response Team and a Firearms Instructor.
Dan is an executive education lecturer at the University of Chicago's Booth School of Business and Graham School where he teaches law enforcement risk management strategy and intelligence-based decision making. Dan is also an Adjunct Professor at Loyola University's Quinlan School of Business where he teaches Creation, Use, and Audit of the Blockchain and Advanced Forensic Accounting. Dan has guest lectured at several business conferences and law enforcement groups discussing a wide-variety of topics to include leadership, risk management, decision making, rules of evidence, interviewing skills, and motivators to commit crimes.
Dan earned a BS in Accounting from Le Moyne College Syracuse, New York, an MBA in Economics and Finance from the University of Chicago, a certificate in Counterterrorism Studies from the University of St. Andrews, Glasgow, Scotland, a certificate in Blockchain Technologies: Business Innovation and Application from MIT Sloan School of Management, and is a certified public accountant.