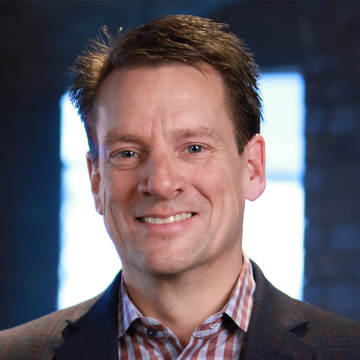 Greg Green, PhD
Associate Senior Instructional Professor, Director MScA Program
As director of analytics programs at the University of Chicago, Greg Green architects and leads programs that strategically apply analytics to solve complex industry problems with greater speed and impact. 
Throughout his professional career, Greg has used his expertise in digital strategies, business analytics, and new product development to drive rapid revenue growth and accelerate business transformation. His previous work bringing innovation to an academic environment included authoring a Marketing Analytics course, designing a prerequisite applied statistics course for full- and part-time programs, and serving as a lecturer for Marketing Analytics and a Foundational Statistics Bootcamp at Northwestern University.
Greg's industry roles include chief analytics officer at Harland Clarke Holdings, director at Google, EVP/managing director at Publicis Groupe, and analytics practice lead at PwC. Greg's patented cloud-based media analytics platform was highlighted in Harvard Business Review and Fast Company.
Greg holds a doctor of philosophy in mathematics from Claremont Graduate School and a master of science in statistics from Michigan State University.