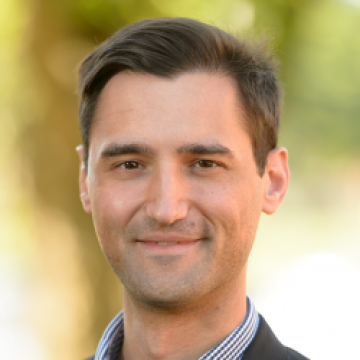 L. Paul Lewis, MS, JD
Technical Programs Attorney, Risk and Infrastructure Sciences Center, Argonne National Laboratory, Global Security Sciences
Mr. Lewis graduated from the Master of Science in Threat and Response Management program in 2011. He is a technical programs attorney in the Risk and Infrastructure Sciences Center, Global Security Sciences Division at Argonne National Laboratory. In this position, he leads multidisciplinary analyses of critical infrastructure vulnerabilities and mitigation strategies across the country for the U.S. Department of Homeland Security. 
Mr. Lewis has also developed decision support tools for U.S. Department of Defense international humanitarian assistance programs and serves as a social scientist in the development of community resiliency frameworks for Argonne's Center for Integrated Resiliency Analysis.
Mr. Lewis is a Capstone Scientific Advisor for MScTRM.