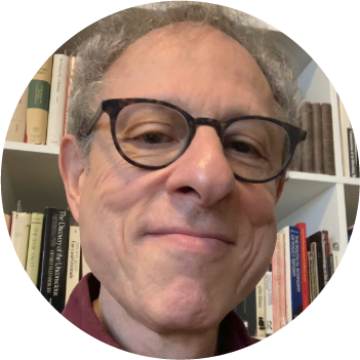 Stephen Hersh, MA
Senior Vice President and Strategy Director, Leo Burnett Advertising
Stephen Hersh Senior Vice President and Strategy Director at Leo Burnett Advertising, where he worked in market research and strategic planning for twenty-three years. He also served as head of account planning at the interactive marketing agency Leapnet (formerly Quantum Leap). Before that, he worked as strategy director for Ammirati Puris Lintas Advertising and as an account planner at Mullen Advertising. Hersh has a consulting practice that provides market research and marketing strategy for large and small companies and start-ups. His areas of expertise include brand strategy, message communication strategy, qualitative and quantitative survey research, psychoanalytic theory, and the application of social science to marketing and social problems.
In addition to his position as an adjunct instructor for the University of Chicago and his consulting work, Hersh teaches Consumer Insight as a lecturer in Northwestern University's Integrated Marketing Communications Program at the Medill School. Prior to that, he was the adjunct lecturer of Consumer Behavior in the Kellogg Graduate School of Management at Northwestern University.   
Hersh is currently engaged in conducting survey research on health and welfare issues in the US indigenous community as an affiliate at the Center for Native American and Indigenous Research at Northwestern University.
Hersh is the co-author of several peer-reviewed publications in the areas of psychiatric diagnosis and treatment and neuropsychology. He has an MA in psychology from Northwestern University.