Artificial Intelligence and Data Science for Leaders
Learn the latest AI and data science technologies, tools, and best practices to become a better leader.
Enroll Now
Customize for Organizations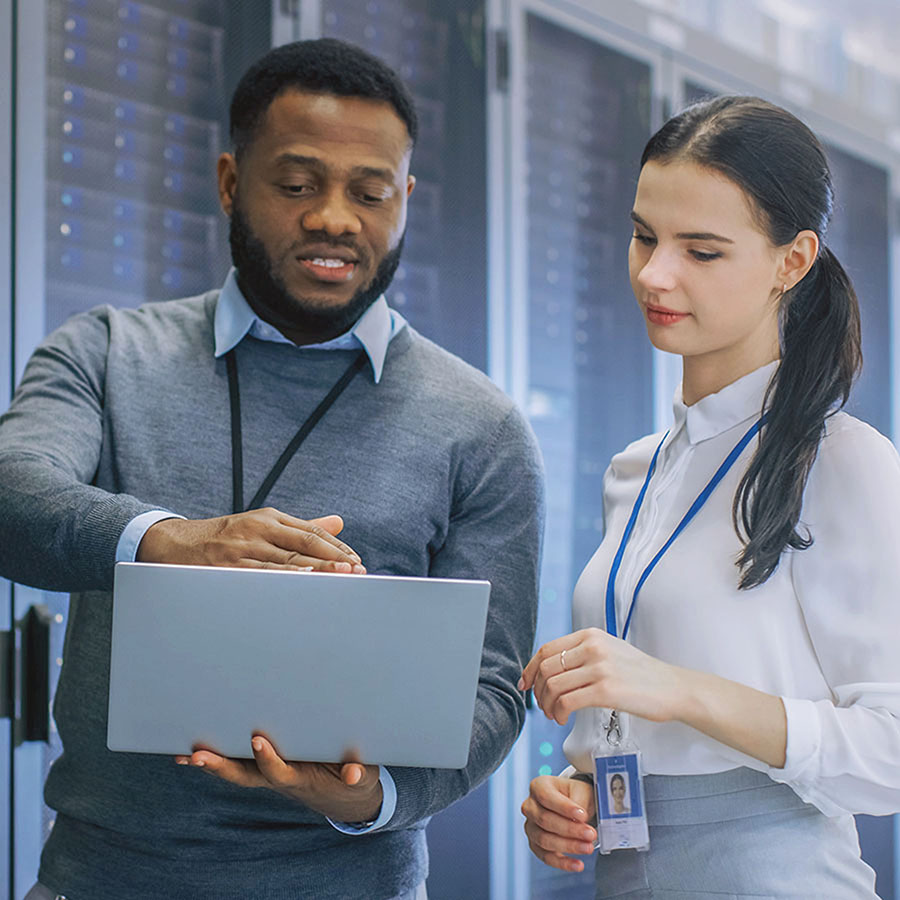 At a Glance
Enrollment

Open Enrollment

Duration

8 Weeks
Format

Online

Total CEUs

4.6 CEUs

Investment
Upcoming Dates
Learn about the current trends in data science and machine learning from industry insiders. 
The eight-week Artificial Intelligence (AI) and Data Science for Leaders program at the University of Chicago is designed to future-fit your business for the digital age. Learn about statistical inference, machine learning, and emerging technologies to smoothly integrate AI into your organization and optimize the way your employees work with machines.
Designed For
Designed for managers and leaders across different industries who want to increase their understanding of AI and those that work with technical teams, analytics groups, and others who leverage data science to create value. Managers seeking to build and lead an AI-driven organization will also benefit from this program.
More and more companies are making use of AI as a way of increasing productivity. But what exactly is AI and why is it so important for today's organizations? Our program will teach you to distinguish between the myths and opportunities that data science presents for your business with statistical inference and machine learning, as well as emerging tools such as auto machine learning and AI.
After completing the program, you will be able to: 
Create a strategy for your organization that makes use of AI to accomplish business goals
Build a team for success in an AI world
Choose the best areas for early stage development, and understand how to scale AI solutions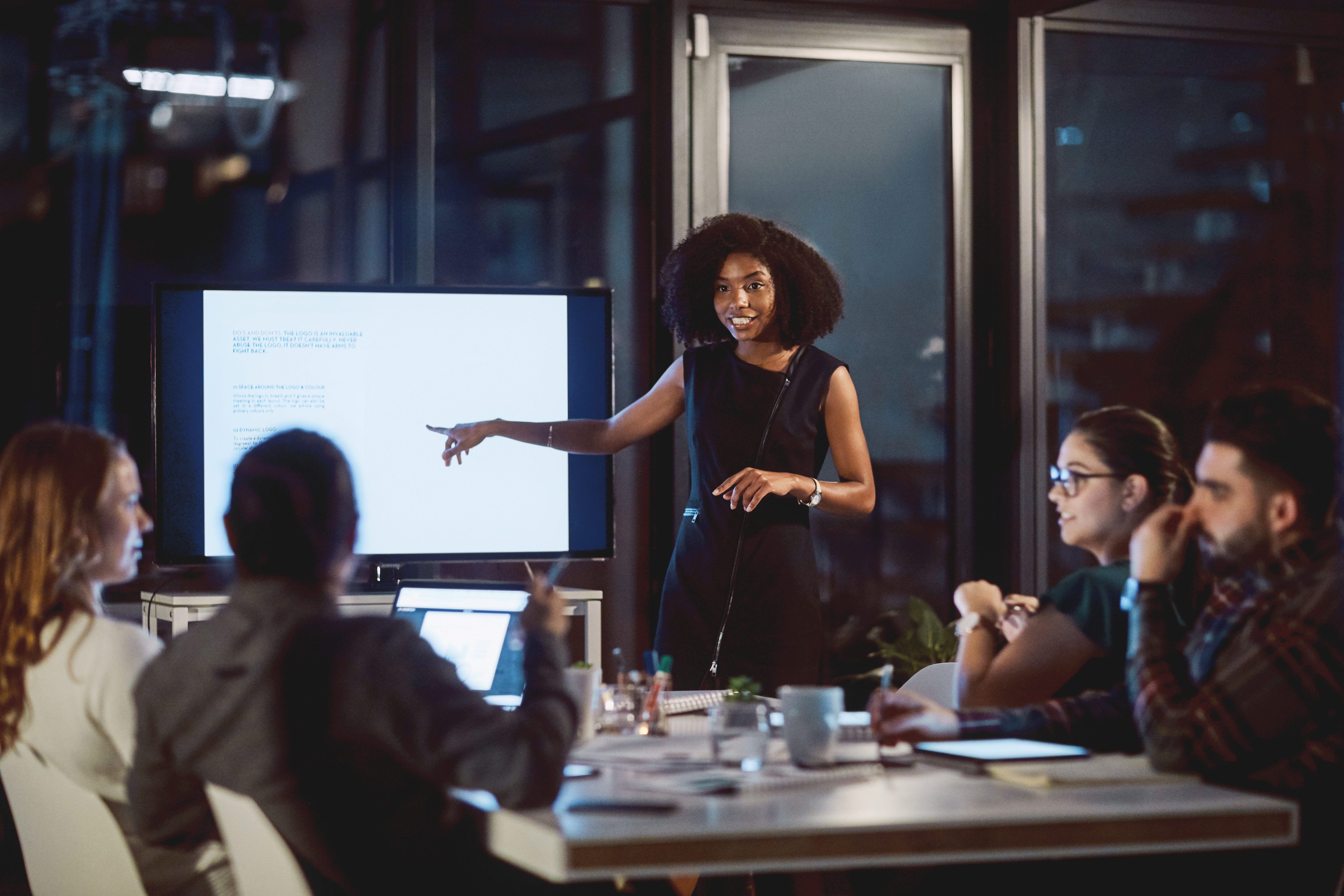 Is Your Company Future-Fit?
Learn how the AI and Data Science for Leaders certificate program can bring your company to the next level.
Learn more
The courses are designed to introduce you to the range of new data science and artificial intelligence technologies and tools. You will learn to: 
Identify new skills necessary for your business
Develop a strategic plan to manage change within your team, function, or organization
Identify the risks and rewards of new data science projects
Eight weeks in length
Weekly, self-paced interactive learning modules and assignments are time-sensitive and should be completed by the set deadlines
Synchronous sessions and live question and answer sessions 
Mentors to provide continuous support and encourage a dynamic and positive learning environment
Weekly course schedule
Describe the general challenges and opportunities that data, data science, and AI present leaders across organizations and industries and identify where in your own organization there may be opportunities for strong data science leadership. Understand the diversity of roles required for data science teams to be effective and how they work together.
Learn to create a plan to grow in your own professional life as a data science leader and understand how data-driven decision-making creates value beyond buzzwords. Understand how business acumen enables data-driven decision-making, and why it is crucial in the success of data scientists and data science projects.
Explore the economic drivers of a business, understand approaches in the continuous development of business acumen, and  learn how to conduct an economic value estimation.
Learn to distinguish among the major subdisciplines and trends in the machine learning landscape and to describe various techniques and use cases for supervised, unsupervised, and reinforcement learning. You will also learn to identify the ML approaches that would be most promising for your own business problems.
Understand future projections and trends in the AI realm and discover the usage of various algorithms in a simple to advanced spectrum for a specific use case. You will grasp the concepts of anomaly detection using AI and model interpretation and assessment.
Discover AI as an end-to-end service using the healthcare context as an example and learn the importance of open-source developments and understand the process behind employing full stack scalable big data pipelines with AWS as a use case. You will also analyze and act on the ethical implications of data management and research.
Develop leadership competencies for planning and building a world-class team and learn about the tools needed to set up your organization for data science and long-term success. In this module you will apply your learning to the real-world with a case study.
Apply knowledge gained from previous modules to a real-life use case by addressing a fully-formed business problem typically faced by data science teams and develop a team made up of technical and non-technical workers and define the role of each team member in the context of a real-life use case.
Potential job titles for Leaders with Artificial Intelligence and Data Science skills
Analytics Consultant  
Analytics Specialist 
Artificial Intelligence Specialist  
Big Data Developer 
Business Intelligence Developer 
Chief Information Officer 
Chief Technology Officer 
Digital Innovation Officer 
Digital Product Director 
Director of Strategy 
Insights Analyst 
Program Director 
Program Manager