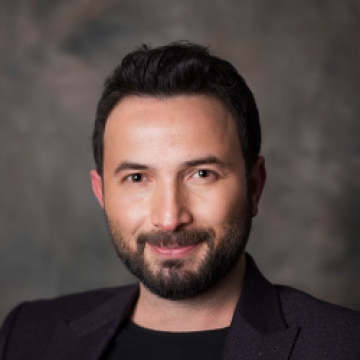 Utku Pamuksuz, PhD
Assistant Clinical Professor & Co-Founder Inference Analytics
Dr. Pamuksuz is an AI professor with expertise in applied mathematics and machine/deep learning. His work has been published in a variety of analytics journals including IEEE-Transactions on Artificial Intelligence. He has been invited to speak at the respective national and international conferences in the areas of healthcare, financial and marketing analytics. He has an extensive research and teaching portfolio in the analytics domain where he taught core data analytics courses at the University of Chicago and University of Illinois Urbana Champaign (UIUC). These courses include data mining, machine learning, programming for analytics, linear/nonlinear models, database management systems, big data infrastructures, and AI-data science for leaders. He also supervised various capstone theses mainly in the areas of computer vision and natural language processing.
In industry, Dr. Pamuksuz has led data science teams at several Fortune 500 companies, provided consultancy on architecting cloud-based machine learning solutions, and co-founded Inference Analytics in 2018. In 2021, Inference Analytics included in the list of top Machine Learning Companies in Illinois as one of the leading healthcare analytics efforts based in Chicago.
Dr. Pamuksuz holds Ph.D. from UIUC and MS in Computer Engineering/Science from Northwestern University. He loves participating and organizing hackathons and won 3 big data challenges between 2015 and 2017. He likes watching Champions League Soccer. Liverpool & Galatasaray fan. A passionate basketball and volleyball intramural player, tennis enthusiast. He also enjoys smooth/gypsy jazz where you can find him on Wednesdays in his favorite place Green Mill.