As a delivery manager with over twenty years of experience, Ravichandran Natarajan spent the past decade working on the front lines of an explosive surge in enterprise-level cloud services.
Whether meeting with clients to learn about their digital business objectives or, as he does in his present role as engagement manager with Capgemini, equipping them with the latest marketing technologies, Natarajan needs to stay on top of the latest developments in the field.
When he noticed the impact artificial intelligence (AI) and machine learning models were beginning to have on the high-level marketing platform solutions he delivers, he turned to University of Chicago's Artificial Intelligence and Data Science for Leaders professional education program to receive the training he needed.
"Everything takes place online now, and companies have had to adjust quickly to survive," Natarajan says. "I'm working with clients who know they need to provide an exceptional digital experience for their customers and my job is to ensure that they meet their customers where they are."
The key to accomplishing this today, he says, means effectively using customer data. But with the tremendous growth in recent years in the quantity and variety of data, traditional approaches to deriving insight are being pushed to their limits. For this reason, companies today are turning to AI and machine learning models to meet their goals and increase productivity.
"The AI transformation is happening and companies are building up their teams," Natarajan explains. "Software as a service arrived ten years ago and now I see AI and machine learning entering that space. That is the model coming up and leaders will have to understand it to perform effectively."
Connecting companies to customers
Looking back over his career, Natarajan recalls an important inflection point that arrived in 2012 while working as a program management consultant for State Farm. 
"They wanted complete customer profiles," Natarajan recalls. "The goal was to create an integrated customer platform to know about their existing and new customers to see who they were losing or acquiring. The program brings in all the different functions, application owners, and agency functions to view the customer as one source of truth up to the minute for upselling, cross-selling, and increasing customer satisfaction to retain the existing customers. The end goal involved getting a comprehensive picture to view as a unique customer inside the organization. My challenge also involved connecting the different development centers and laying out the dependency management."
The project opened his eyes to significant shifts taking place in the world of business around him, he says. "It especially brought home how important integrated customer platforms are for success and how technology and the cloud would drive growth for companies in the upcoming years. Everything was becoming more and more about customer data."
This revelation set the course for Natarajan's career for the years ahead. With Apttus, a firm that develops Quote-to-Cash solutions built on the Salesforce platform, he led projects for Lenovo and IBM that enabled sales reps and partners to configure, price, and quote (CPQ) complex products and services. He went on to deploy Adobe Experience Manager to build AEM sites for customers and integrated Adobe solutions, including analytics, to gather customer data insights.
"All the companies I work with are trying to use their customer data to provide a better experience for their customers," Natarajan says. "This is a challenge facing all industries right now. I have worked with customers in finance, health services, manufacturing, and more. Across the board, the key to achieving this involves implementing digital marketing cloud technologies."
As this area has developed and the amount of data available has increased in recent years, new approaches using AI and machine learning have been critical for companies looking to hold onto their edge. Seeing these developments play out before him, Natarajan realized that understanding the area would be crucial for his work.
"Once AI and machine learning started having applications for customer data, I knew I needed to deepen my own knowledge," he says. "I discovered UChicago's Artificial Intelligence and Data Science for Leaders and could see that the industry leaders teaching in the program would be the best way to bring me up to speed. That's why I jumped in and got started."
Natarajan says Artificial Intelligence and Data Science for Leaders gave him the edge he needs to navigate the complex dynamics in the AI and machine learning space today. From the role privacy plays in building out successful AI models to the significance of domain knowledge and the different roles and skill sets needed to tackle difficult AI projects, he feels prepared to take advantage of the latest opportunities driving the field.
"I work in the digital marketing platform area and today that means I have to provide my clients with the most up-to-date approaches to using customer data effectively. Because AI and machine learning are the future for successfully engaging consumers online, equipping myself with an understanding of that environment was critical. The UChicago program was an ideal way to bring me up to speed and give me the confidence to meet challenges I will continue to face into the future."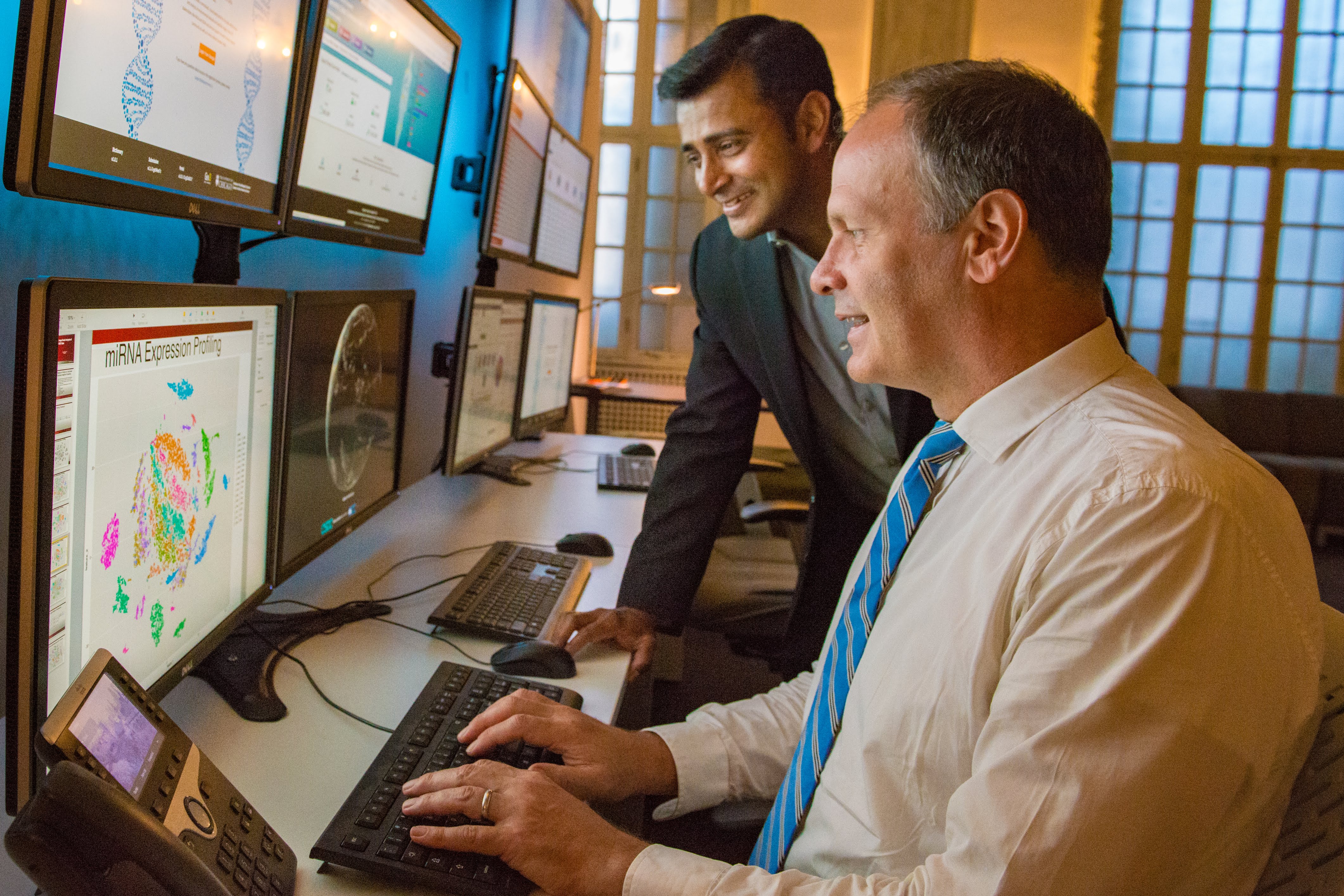 Are You Ready to Become an AI Leader?
The AI and Data Science for Leaders certificate program can take your career to the next level.
Learn More