"My goal is to change how students see regulations," says Leah Carter, a senior regulatory and compliance analyst with University of Chicago Medicine and instructor in the Regulatory Writing Certificate. "I want to teach them how to approach regulations in an expansive rather than narrowing way so that they see the opportunities that are there." 
Carter's passion for understanding regulations started early in her career. As president of a children's product trade association, she had to react swiftly as the implications of new legislation were set to impact her constituents in significant ways. 
"Everybody was scrambling trying to figure out how to comply," she says. "I worked with everyone together and crafted a response to the consumer product safety commission and was even invited to DC to discuss the impact of the legislation on the industry as a whole."
More than just understanding how to work with regulations, Carter discovered the rewards of guiding others through a process that is often seen as overwhelming. "I really enjoyed getting them to feel more at ease with the rules so that they could interpret them and make the changes they needed to comply."
Carter went on to get her masters in regulatory sciences so that she could work in the regulatory area fulltime. Currently, she is getting her JD as a way to hone her understanding of the legal side to regulatory issues even further.
Staying Ahead of the Game
"Introduction to Regulatory Writing" is designed to instill Carter's passion for regulations in her students. Students start out by selecting an upcoming FDA rule change that they will then focus on throughout the course.
"This allows students to customize and center what they learn in class around something relevant that they're really interested in," Carter says. "Students in the past have even arrived with a preexisting focus they want to explore and understand better."
Carter shares lessons from her personal experience with students about staying ahead of upcoming regulatory changes. From where to look on the FDA website to which publicly available meeting notes to pay attention to and which newsletters to read, students learn how to figure out what's going to happen before it actually happens. 
"The feedback I've received is something they really appreciate," Carter says. "For the first couple weeks we spend a lot of time going over these resources and learning how to find information and suss out what's valuable and how to work with it."
These lessons are then applied as students move forward in the class and investigate the regulation they've chosen from all its different angles. They draft comments in response to the upcoming legislation; write memos that articulate how a process will change when the new regulations are applied; and finally they incorporate the changes into a document.
"We first focus on how to find the changes, and then how to think about them and the impact they'll have; by the end, we know how to articulate those changes in writing and in communication with others," Carter says. "We take that one piece they choose at the beginning and explore all the different ways it affects different teams and documents."
A New Approach to Compliance
What's most important for Carter is the approach one has to regulatory compliance. If you choose to look at the ways it confines your work and ability to innovate, then that's what you're going to see, she says. Carter aims to introduce students to a new approach.
"This is what I build into the modules that we work through in the course," she says. "This way we can figure out how to comply and do everything we're supposed to do while also expanding our options and what we can achieve."
Carter teaches students how to work with regulations in order to align them with their goals. She sees new regulations as additional guidelines that serve to articulate boundaries within an overarching framework.
"Even if we know they're there for safety, we tend to think that regulations close doors and restrict us," Carter says. "My mission is to show how that's not always the case. Regulations can expand access and even encourage innovation when you understand and approach them from a different perspective."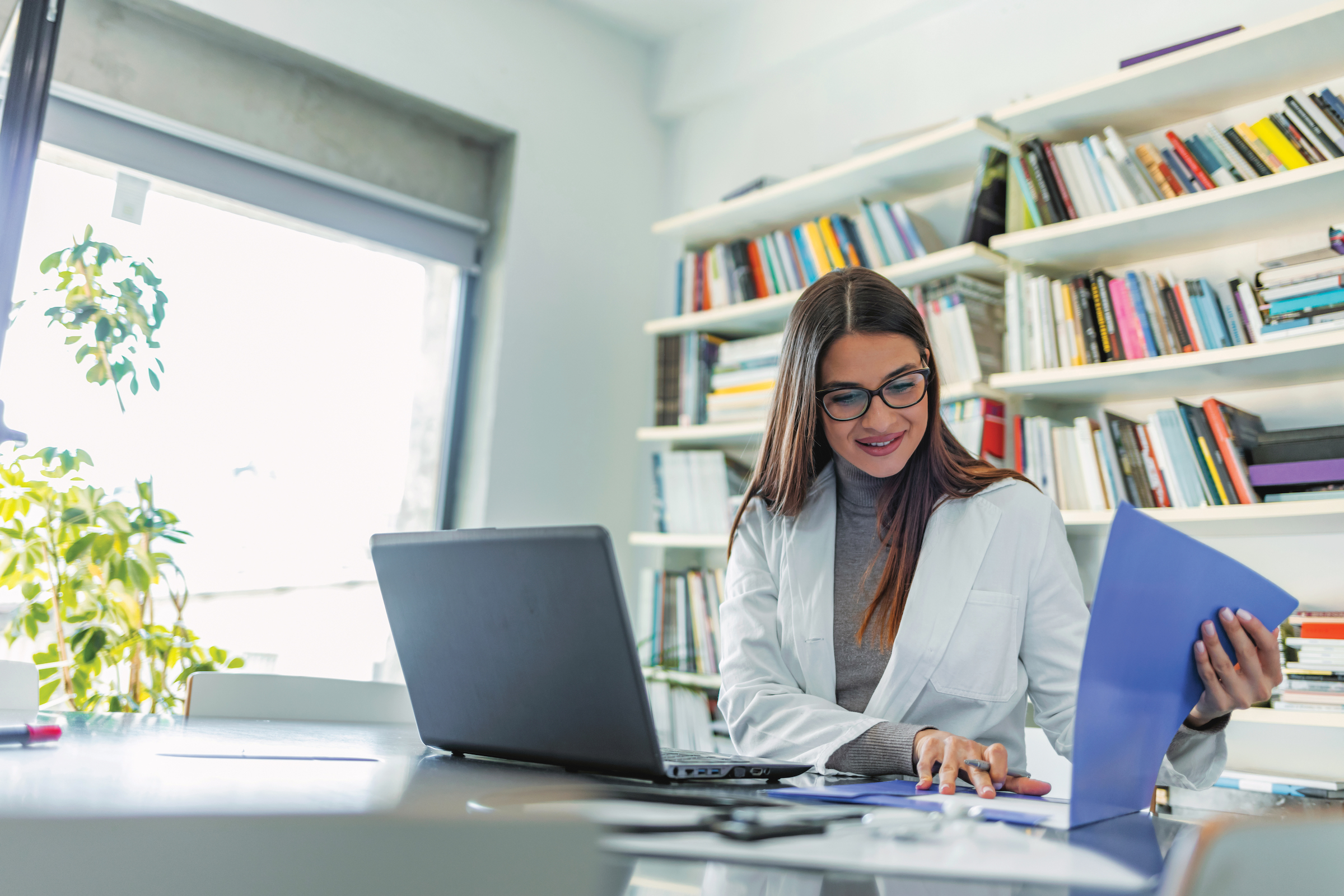 Advanced Teaching for Ambitious Healthcare Professionals.
Regulatory Writing is a fast-growing specialty in an industry that creates opportunity every day. So why not learn it from experienced leaders and practitioners at UChicago. Become part of an esteemed community dedicated to professional growth.
Enroll Today