Programs & Courses
Certificates
Launch, pivot, or accelerate your career through a broad variety of certificate programs.
Drawing on resources and talent from one of the world's great universities, our certificate programs provide exceptional academic and real-world opportunities for a wide range of professionals.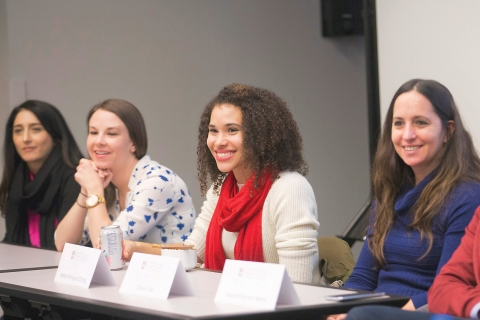 Our certificates are rigorous in nature and provide students with the opportunity to dive deeply into their areas of interest and to broaden their skills. Students who enroll in certificate programs enjoy similar benefits of being connected to the University: camaraderie with fellow classmates, engaging with expert instructors, and joining an alumni community. 
Current students and alumni of our professional development certificates have access to our alumni network, an opportunity to join our Student Advisory Board, and graduates of most of our certificate programs may take advantage of our Alumni Scholarship Program.
Areas of Study
As industries evolve, so do our certificates. Taught by seasoned industry professionals, our instructors and academic advisory councils continually build upon our curriculum so our students stay current with today's ever-changing demands.
Learn more about our areas of expertise and discover field-defining instructors in every program. 
Explore Our Certificate Programs