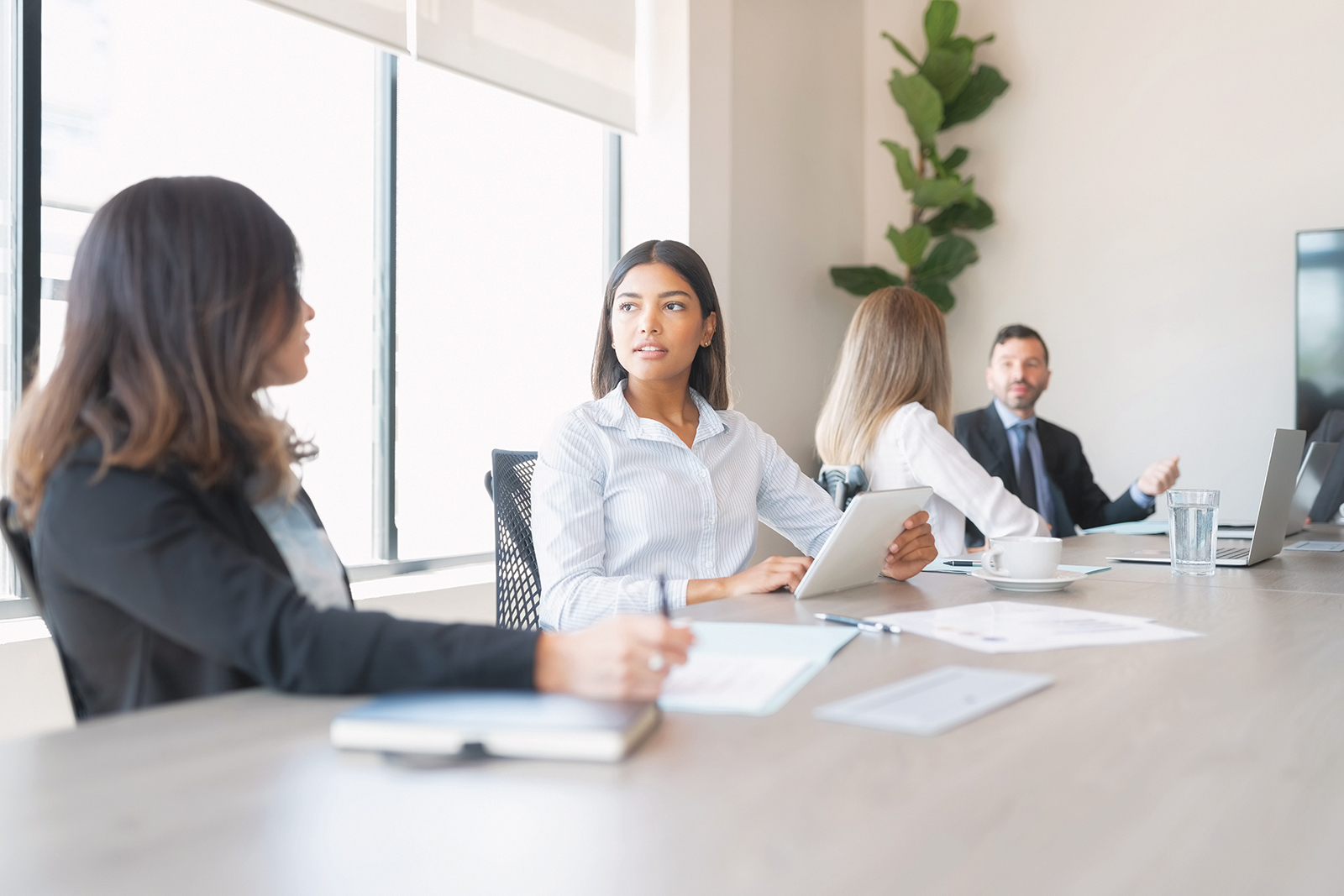 Digital Transformation in Latin America
UChicago launches an executive program in business transformation.
Challenge
As Latin American markets experience a growth explosion, Latin American businesses face sweeping changes
Solution
A custom program to provide Latin American executives with cutting-edge strategies to face emergent challenges and come out ahead
Results
Participating executives learn how to jump-start their digital transformation
In the last twenty years, almost sixty million Latin Americans have joined the middle class. As a result, Latin American businesses have an unprecedented opportunity to serve a new world of consumers eager for personalized services and innovative products. Competition is becoming fierce, and companies that understand and use the key tenets of business transformation have a steep advantage. 
In response, the University of Chicago designed a custom program to provide Latin American executives with cutting-edge strategies to face emergent challenges and come out ahead. The Executive Program in Business Transformation at the University of Chicago prepares executives for the sweeping changes taking place across the Latin American business world and beyond.  With a focus on the ways new technologies have reoriented customer relations, the program combines lectures with valuable practicum; participants will learn how to apply contemporary business theory to their organizations, future-proofing the way they do business. 
The idea for the program was seeded over a decade ago after program developer Jimena Catarivas Corbett completed her master's in education at Loyola University Chicago. Her research focused on international education and study abroad programs, and for her final master's project, she developed a prototype for a study abroad program between Chicago and her native Montevideo, Uruguay. Later, during her time as general manager for impreMedia's La Raza newspaper, Catarivas Corbett took a branding course at UChicago with program instructor Ilan Geva. He had impressed her so much that she hired him as a consultant. When it was time to put the program together, Geva served as the link between Inter-American Business Seminars and UChicago, where he still teaches. 
She worked in collaboration with Karine Bravais, director of Professional Development Studies at the University of Chicago Professional Education. Catarivas Corbett was confident that this program in Spanish adapted to the Latin American reality would be well received in the market.
"It is very prestigious [for an executive] to say they attended a university in the US, especially a top ten school such as UChicago," she explains. More importantly, "few programs [cover] these topics."
Program instructor Pablo Fernandez understood the need. "These countries are moving from a traditional [business model] to new technologies without going through the steps developed countries have gone through," says Fernandez, who is founder of the marketing research firm MarketingTech. He points to Fintech and other innovations that expand financial inclusion as key examples of how quickly Latin America has adapted to promote financial services. 
"They're catching up fast. People who didn't have anything now have access to internet. Some people went from having no LAN or even access to a phone line to owning a cell phone.  Differences among countries [are] mainly due to internet penetration."
Fernandez and his colleagues took these factors into account when designing the curriculum. By "customizing the curriculum of the program to the reality that Latin American execs face in their day-to-day activities and business strategies," he says, "it allows us to make this program more applicable to them."
These realities include some familiar challenges. Per Fernandez: "Local media has suffered a lot due to Google and Facebook, and they had to change their business models. Low cost financial services will have to face the competition of new kinds of competitors due to Fintech and the big tech [firms] offering financial services. Some sectors like retail, financial services, health, education, media, and entertainment will go through drastic changes in the coming years."
In other words, the competition has gone global. For companies trying to acquire and retain customers—something that has become increasingly difficult—Fernandez has developed the 6R methodology, a customer management strategy focused around services and relationship marketing. The program also incorporates training in AI and blockchain, the technologies expected to have the greatest impact in reshaping the relationship between businesses and customers. Another key focus is design thinking. 
"A key concept at work in Latin American business today is leapfrogging," Fernandez says. "Whether it's banking or phone services, education or food delivery, companies are using the latest technologies to deliver the most advanced services and products to their customers without starting from the ground up. To do this, however, they must rely on the core concepts of design thinking to develop new business models. These new strategies use iterative processes that focus on understanding the customer in more nuanced ways.
The results have been tremendous: 100% of participants recommend the program. "The participants are still actively connected," says Catarivas Corbett. "They left the program with a new perspective about their business. Several of them wanted support after the program and asked us to help them implement ideas that were covered in the program. They saw this as something that they could really apply to their businesses.
 "They all know they must do it, but it's just that they don't know where to start." 
---
About this Partnership
Inter-American Business Seminars is partnering with The University of Chicago Professional Education to offer an executive program in Business Transformation for Latin American business executives and thought leaders seeking to expand their knowledge and expertise with the latest trends in business, technology and design thinking. In addition to the self-paced modules, this online program includes conveniently scheduled weekly live sessions allowing participants to meet with our instructional team, to engage in course discussions and networking activities.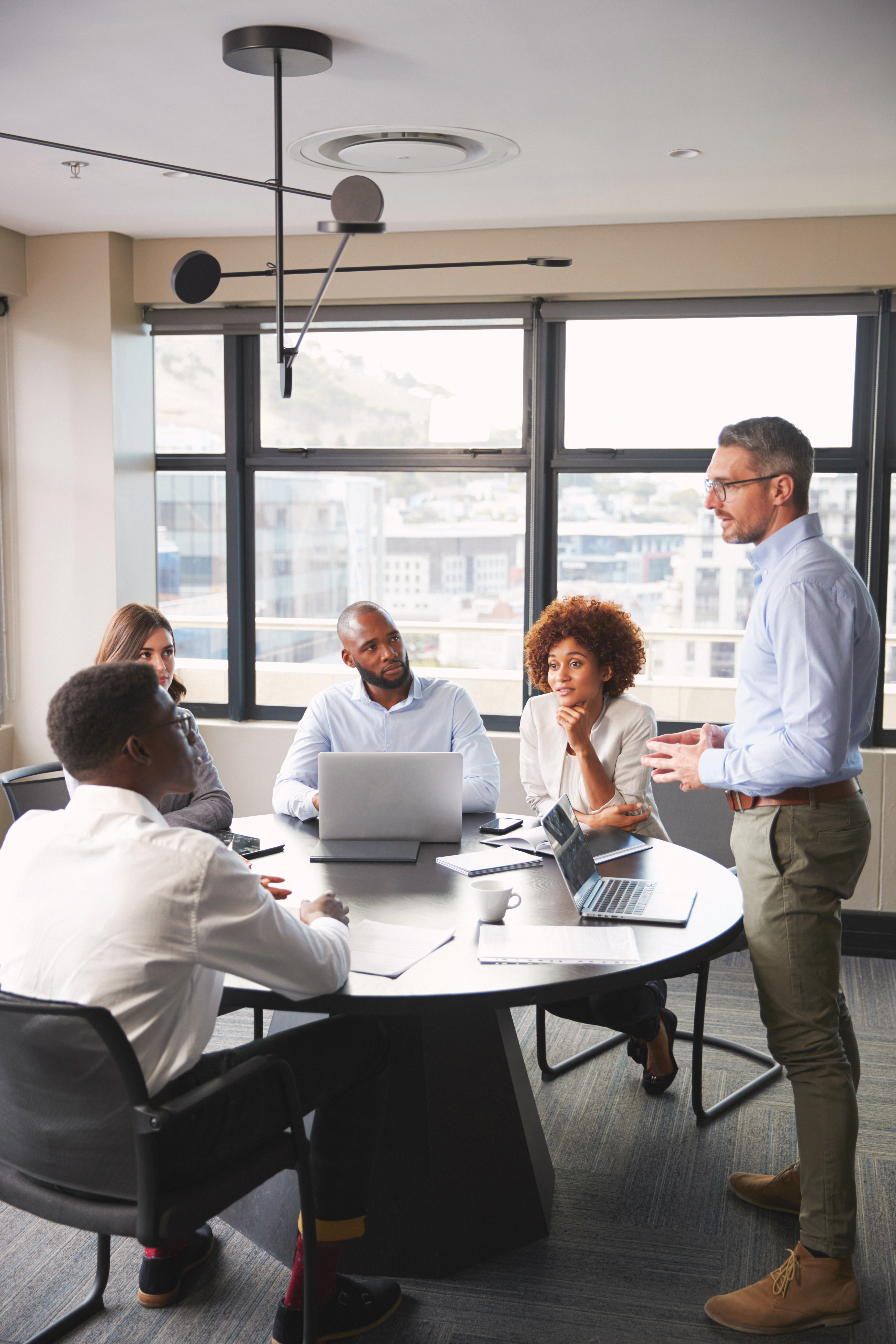 Ready to Advance Your Mission?
Get in touch with University of Chicago Professional Education and start designing your organization's future today.
Get in Touch