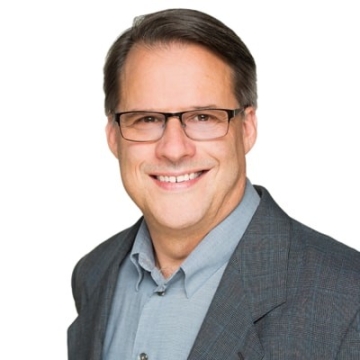 David Cameron, MS
Data Science and Predictive Analytics Leader
Dave Cameron is a seasoned data science and predictive analytics leader in both the corporate and startup spaces. He brings over twenty-five years of experience to the University of Chicago. As a forward-thinking executive, Cameron has built and led teams on analytics thought leadership, statistical and product innovation, data-driven performance marketing, and attribution modeling for consumer acquisition, retention, and profit. 
He spent over twelve years at Nielsen Holdings, the global measurement and data analytics company, where he served in vice presidential roles in data science, customer segmentation, and statistical methodology. His prior positions include working as Director of Data Solutions at Merkle, a global performance marketing agency, and his role as Manager of Target Marketing for Ameritech (now AT&T). 
Cameron takes a strategic and pragmatic approach to solving challenging data problems, balancing learning and innovation with efficiency and automation. He holds an MSc in Applied Statistics from Ohio State and a BS in applied mathematics in computer science from University of Detroit Mercy.