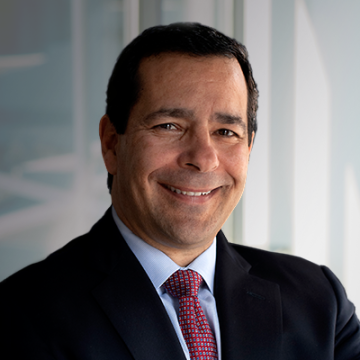 William R. Evanina
Founder and CEO of the Evanina Group
William Evanina is Founder and CEO of the Evanina Group. He serves on multiple advisory boards.
On May 6, 2020, he became the first Senate-confirmed director of the National Counterintelligence and Security Center (NCSC). He has held the position of Director since 2014, leading Counterintelligence (CI) for the US Government and supporting the CI and security activities of the US Intelligence Community, the US Government, and US private sector entities at risk from intelligence collection or attack by foreign adversaries. Under NCSC, he oversaw national-level programs and activities such as the National Insider Threat Task Force; personnel security and background investigations; information technology protection standards and compliance; CI cyber operations; supply chain risk management; threat awareness to sectors of the US critical infrastructure; national-level damage assessments from espionage or unauthorized disclosures, CI mission management, and national CI and security training programs.
Under Evanina's leadership, NCSC produced the President's National Counterintelligence Strategy of the United States of America 2020, which has been instrumental in raising foreign intelligence threat awareness to critical infrastructure sectors and the private sector executives regarding supply chain, economic security, cyber, and malign foreign influence.
Evanina previously served as Assistant Special Agent in Charge of the FBI's Washington Field Office, where he led operations in both the Counterintelligence and Counterterrorism Divisions. In more than two decades as a special agent, he led some of the highest profile terrorism investigations in our nation's history including the 9/11 attacks, the anthrax attacks, and the Daniel Pearl kidnapping. During his tenure with the FBI's Joint Terrorism Task Force (JTTF), Evanina was selected as a Supervisory Special Agent and received the FBI Director's Award for Excellence for his leadership in the investigation into convicted spy Leandro Argoncillo.
He holds a Bachelor's Degree in Public Administration from Wilkes University in Wilkes Barre, PA, and a Master's Degree in Educational Leadership from Arcadia University in Philadelphia.