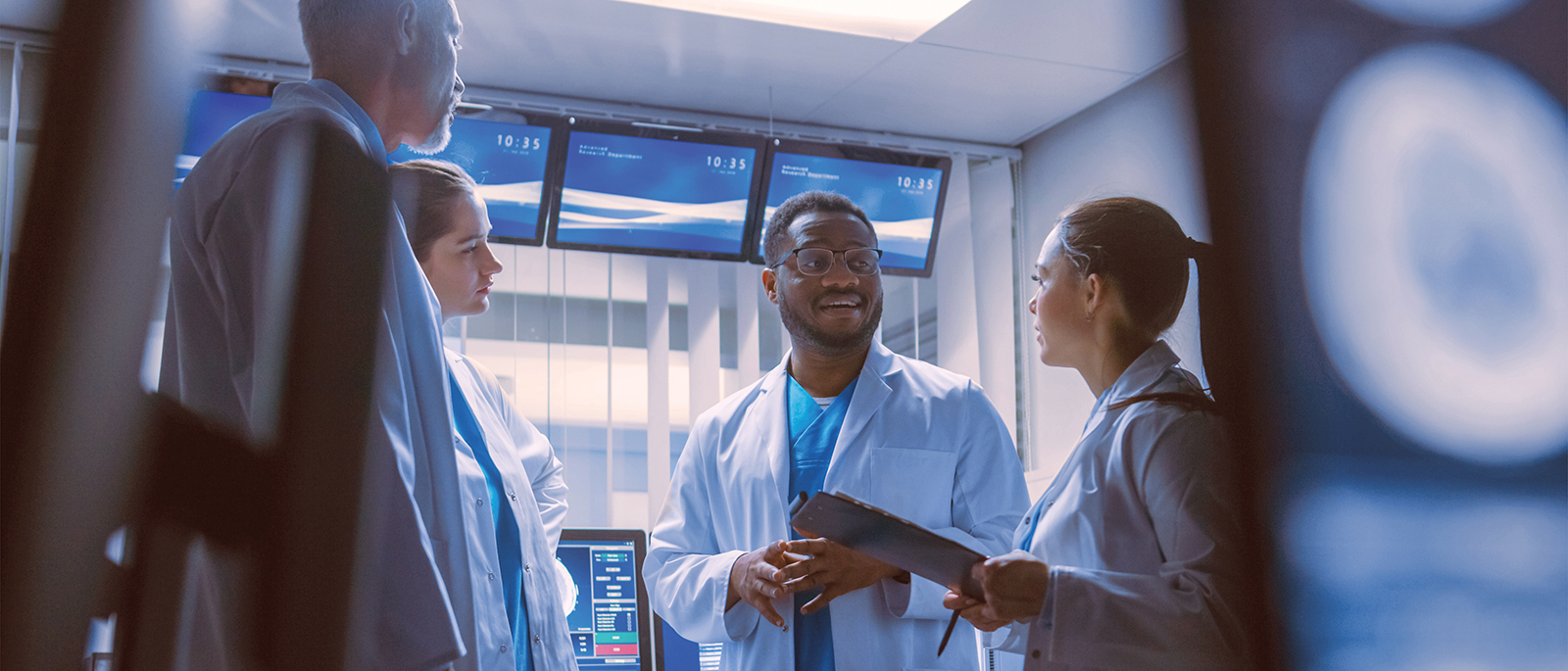 Educating the Next Generation of Health Informatics Professionals
Overcoming the divide between technology and healthcare.
Health, Wellness, and Work
Science in Practice
Technology and Innovation
In Brief
Over the last twenty years, the field of health informatics has successfully implemented new technologies to improve patient care.
With electronic health records and other patient-tracking technologies in place, health informaticians now face new opportunities and challenges.
Successfully navigating this new landscape requires both quantitative skills and an understanding of the healthcare system.
Recent advances in healthcare technology give health informatics practitioners now entering the field a unique set of challenges—and unprecedented opportunity.
After more than two decades spent implementing healthcare technologies to improve the quality and efficiency of patient care, the field of health informatics is entering a new phase. Geared towards developing best practices and measuring the effectiveness of processes now in place, the focus has shifted to educating the next generation of practitioners and preparing them for the challenges of this increasingly multidisciplinary field.
"There has been a big push over the last twenty years to implement electronic solutions into healthcare, and now we have reached a point where we are trying to understand the best way to use and leverage them," says Dr. Samuel Volchenboum MD, PhD, MS, an influential contributor to the field of health informatics. Volchenboum—Faculty Director for the Masters of Science in Biomedical Informatics (MScBMI), Associate Professor of Pediatrics at the University of Chicago, and Director of the Pediatric Cancer Data Commons at the University of Chicago—has seen these changes firsthand.
A Real Divide
The current phase of health informatics presents those in the field with a broader set of opportunities and challenges than before, Volchenboum says. Electronic health records systems and other patient-tracking tools have reached near ubiquity, so the central challenges now revolve around aligning the quantitative potential of technology with the often labyrinthine world of healthcare. 
Proficiency in the skill sets relevant to these two very different domains is rare. Practitioners highly skilled in statistical analyses or machine learning seldom have a deep understanding of healthcare data. Meanwhile, those medical students and fellows who understand the data tend to lack the quantitative skills to analyze it.
"There's a real gap there, a real divide, and the type of training we provide helps our graduates fill that divide," Volchenboum says. "The people who can understand how the technology works—as well as how everything fits into the larger construct of a healthcare system—will be the ones to figure out ways to target the right populations and make interventions as effective as possible."
Volchenboum cites data standards as a key problem area. In addition to plaguing practitioners, inconsistencies in data standards cause many of the field's present challenges. Without standardization, different healthcare systems are unable to interoperate or share patient data. Further, combining data from different clinical trials becomes difficult when the data are collected using different formats.
"We're starting to see more attention paid to data standards, but it's going to be a long time before the problem is solved," Volchenboum says. "Industries like banking solved it long ago by creating a standard for interoperating. Healthcare is moving significantly slower in this area, but if we can produce graduates that are focused on trying to improve interoperability and solve this problem, it's going to have a really big impact on healthcare."
"The people we're training are going to have a unique perspective on the industry because they're going to be educated in both data science and healthcare—a very powerful combination. It's never been more important to be able to see both sides of the field at the same time."

Dr. Samuel Volchenboum, MD, PhD, MS
Seeing Both Sides of the Field
Recently, the medical and healthcare community response to COVID-19 highlighted the potential to overcome many of the most pressing challenges health informaticians face today. Beyond the advances in health informatics that made it possible to sequence the COVID-19 genome almost immediately—a task that would have taken months even a decade ago—the community has come together to develop platforms that enable data sharing. For researchers studying trends and strategies for treating the disease, data commons, and collections of COVID-19 data became available exceptionally fast.
"That was a great example indicating that the barriers aren't so much technological as sociopolitical," Dr. Volchenboum said. "When everybody came together for a common cause, we were able to make things happen pretty quickly. I hope that, beyond COVID, we're able to take those same innovations and that same spirit and keep applying it to other areas."
The field of health informatics finds itself at a crucial stage. While the solutions are now widely known and largely in place, many areas within healthcare still lack the incentive—whether financial or otherwise—to pursue the latest innovations. Confronting these challenges requires a new generation of workers uniquely equipped to bring these stunted areas to maturity, Volchenbaum says.
"That's why the broad biomedical informatics education we have in the MScBMI program is important. The people we're training are going to have a unique perspective on the industry because they're going to be educated in both data science and healthcare—a very powerful combination. It's never been more important to be able to see both sides of the field at the same time."