When Kirsti Cole signed up for the Medical Writing and Editing (MWE) certificate at the University of Chicago, it never crossed her mind that she would go on to start a company with global reach.
Cole had joined the program to extend her writing and editing expertise. As a professor of English at Minnesota State University, she runs an online program instructing teachers on writing pedagogy. She also has extensive experience in the academic publishing realm, editing scholarly collections and serving on journal editorial boards.
"I do a lot of academic editing because it's something I really enjoy," Cole says. "I wanted to branch out, and I was curious to learn something new. I don't have a medical background, and it sounded fascinating to learn about medical writing and editing within the comfort zone of expertise I already have."
The certificate really fine-tuned my ability to think about the act of writing and editing in a different and more detailed way.

Kirsti Cole, Medical Writing and Editing Student
With a background in the humanities and no substantial medical or scientific training, Cole felt intimidated before classes began. But by engaging fully with the rigorous MWE curriculum, she says, "I didn't find that to be a barrier in any way. The tools and resources that the UChicago instructors provide are really excellent and, if I didn't know something, I knew exactly where to find it."
Despite Cole's ample editing background, she was pleasantly surprised by how illuminating the lessons in editing turned out to be. "The certificate really fine-tuned my ability to think about the act of writing and editing in a different and more detailed way," she says.
"The other thing I loved about the Medical Writing and Editing program was that I met so many people with backgrounds I never would have come in contact with otherwise," she adds. "I met veterinarians, oncologists, and statisticians. The cohort was a really interesting and rewarding part of the experience."
Exciting ventures
Cole's path since graduating has taken surprising and exciting turns, including two significant editing ventures. The first, a freelancing partnership she started with a fellow student from the MWE program called Rhetorica Communications, provides plain language editing and scientific communication for public audiences. The other is Publisher Pro, an integrative writing software that helps scientists and doctors write papers more quickly for journals.
"I'm leading a team of editors from a broad variety of backgrounds to provide a one-on-one developmental editing interfacing with scientists and doctors from around the world," Cole explains. "If you click help, my desktop pings me, and I assign an editor who might have experience in that area."
Publisher Pro clients include researchers without much experience writing in English and students in PhD programs who are new to writing for medical journals. 
"It's a really exciting venture because it's filling a need for a specific professional demand that's out there," she says. "We have so many people producing knowledge that we desperately need, but they're stymied by the writing process, or they can't find the time to do it because their lab is so busy. This is a way to do something about that impasse and, so far, the results have been very compelling. Our beta testers have been raving about it."
Things are going so well, in fact, that Publisher Pro expects to hire a significant number of editors in the next year. Cole says she's confident that the University of Chicago's Medical Writing and certificate program will supply Publisher Pro with the necessary expertise and talent. 
"I can't think of any other program I would want to reach out to," she says. "It's a great training program, and I would love to work more with people that have gone through the Medical Writing and Editing certificate."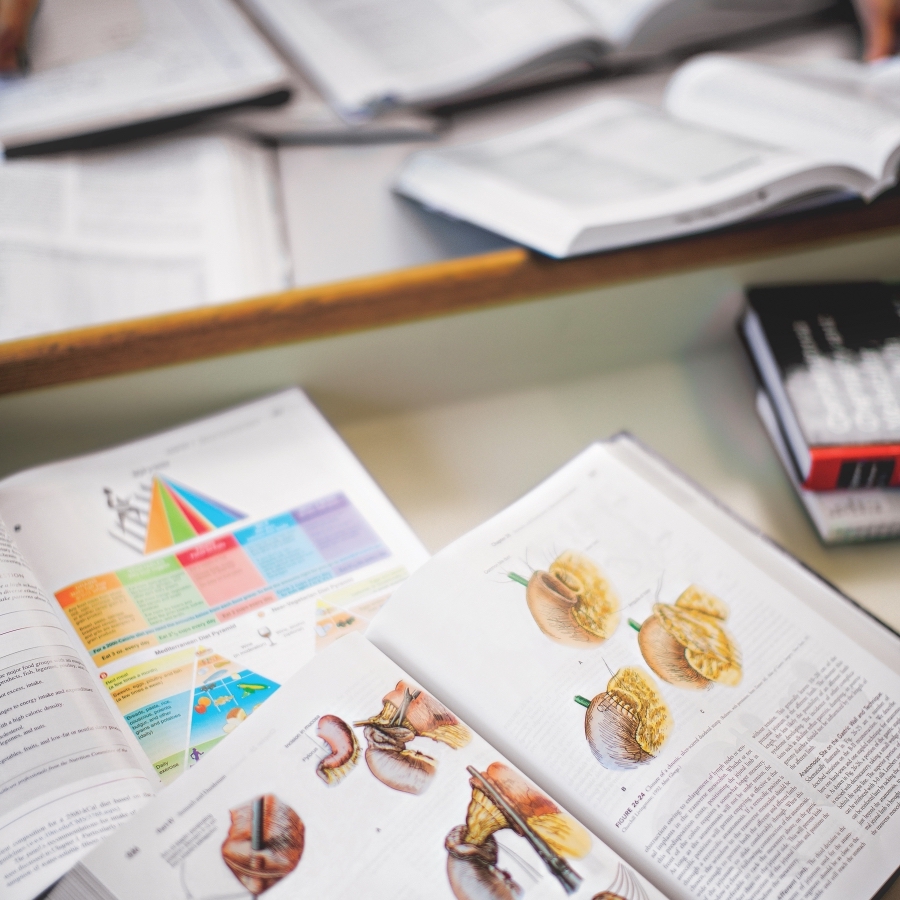 A Competitive Advantage You Can Take to Work.
Competition in your industry can be fierce, which is why UChicago's Medical Writing and Editing certificate program is designed to boost your skills quickly—in as little as five weeks, part-time.
Start Your Application