Emergency Management in Organizations
Is your organization prepared for a crisis? Develop a plan with our four-week course.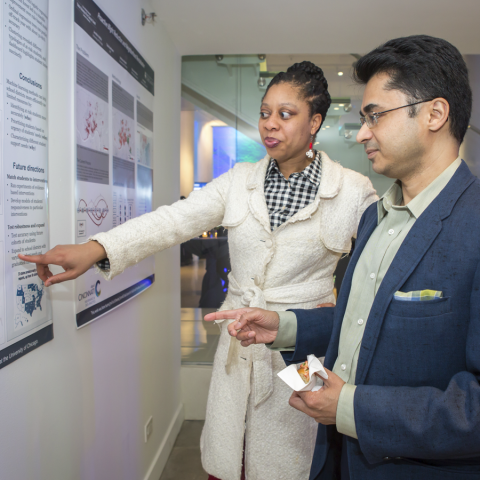 At a Glance
Type

Professional Education

Enrollment

Open Enrollment

Duration

4 weeks

Format

Online

Cost
The University of Chicago's Emergency Management in Organizations program is designed to empower participants with concrete tools and strategies to develop a response and continuity plan before and during a crisis. Using the COVID-19 pandemic as a model, the program places particular emphasis on the evolution of threats and the influence of global complexity.
The global pandemic has underscored the need for every organization to have a business continuity plan in place. Using the COVID-19 scenario as a model, our program focuses on the measures, processes, and plans organizations can adopt to mitigate and respond to a crisis event. Over the course of four weeks, you will acquire the essential tools and strategies to develop them. 
After completing the program, you will be able to:
Conduct a threat analysis with the goal of identifying the top risks facing an organization based on its unique mission and current level of preparedness
Construct a basic crisis management plan within a restricted time frame based on an organization's complexity, mission, scope, and size
Establish a framework of applicable and useful professional resources to assist with future plan development and execution
Designed For
Designed for any professional who wishes to learn how to lead in a crisis.
Live Digital Course Structure
Four weeks in length
Live Digital learning in an enriching, interactive space
At least two weekly sessions to learn from and interact directly with the instructor
Describe the operational benefits of developing and maintaining a comprehensive crisis response plan in order to avoid organizational breakdown
Explain multiple strategies for executing a provisional crisis response plan in the midst of an unanticipated event
Explain the recent shift in the modern threat landscape
Devise and implement emergency management plans
Live Session 1: How the Past Twenty Years Have Permanently Changed Crisis Management
Describe how September 11 altered the traditional approach to crisis management. Detail the common elements of a Black Swan event. Explain how global complexity and interdependence have contributed to a shift in organizational crisis management.
Live Session 2: A Shifting Threat Landscape—The Inevitability of Unpredictability
Discuss the challenges of a rapidly shifting and intensifying threat landscape. Consider the possibility that the past does not always predict the future when planning for crisis response. Determine major themes that are shared between current threats to organizational resilience.
Live Session 3: Distinguishing between Risk, Threat, and Vulnerability
Consider various interpretations of the concepts of threats, vulnerability, and risk. Define and categorize threats as they pertain to a specific organization, industry, or sector. Discuss the importance of balancing probability and consequences when performing a threat assessment.
Live Session 4: Is a Crisis Always an Obstacle?
Discuss the possibility that a crisis event may reveal a positive outcome for an organization. Describe the benefits and challenges of a threat vulnerability analysis. Consider the idea of unintended consequences when developing a threat response plan during an actual crisis event.
Live Session 5: Avoiding a Failure of Imagination—Developing an Emergency Management Plan in Advance
Identify the phases of the emergency management process. Describe the basic elements of an emergency management plan. Explain the benefits of engaging stakeholders throughout the process. Outline three ways to creatively strengthen an existing system to withstand the impact of an unanticipated crisis event.
Live Session 6: The Challenges of Developing a Plan during a Crisis Event
Consider the impact of organizational culture on the ability to develop and execute a crisis response plan during an actual event. Describe a range of tools, technologies, and resources to support a rapidly developed crisis response plan. List the critical elements of an abbreviated crisis response plan.
Live Session 7: Learning to Lead—Navigating Threat Events to Successful Outcomes
Describe the pillars of crisis leadership. Discuss the critical importance of prioritizing action items. Consider pitfalls and barriers to successfully leading an organization through a crisis event response.
Live Session 8: Applying Critical Threat Response Concepts to the COVID-19 Pandemic Response
Describe the trajectory of the COVID-19 pandemic as it relates to the concepts of crisis management. Discuss ways in which a fluid approach to crisis management has been helpful in managing the COVID-19 pandemic as an unpredictable and extended event. Analyze cross-industry best practices as a means of assisting with planning for future events.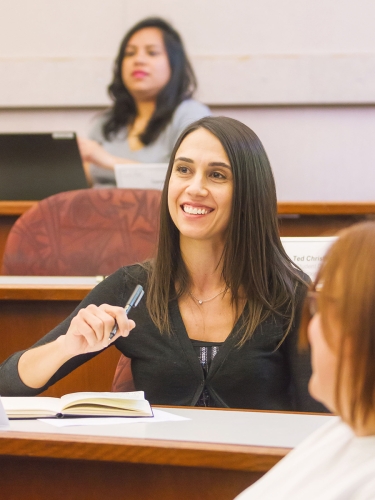 Business and Management
Today's dynamic work environment requires leaders who can consistently innovate, make data-driven decisions, and inspire others to perform. Whether you're in policy, marketing or management, learn ways to spark change wherever you go.
Learn more about Business and Management