Strategic Data Storytelling
Learn to craft data insights into narratives that spur action and create value.
Enroll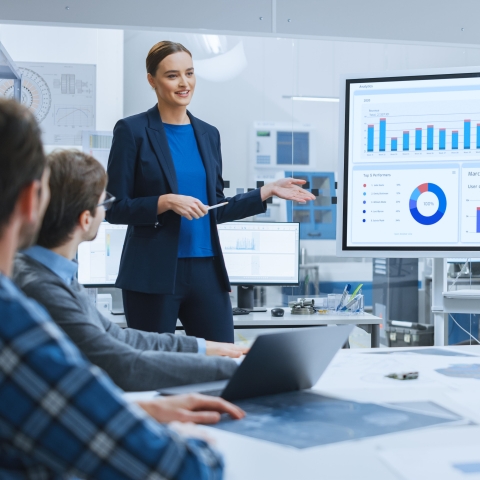 At a Glance
Type

Courses

Enrollment

Open Enrollment

Duration

8 weeks

Format

Online

Cost
Upcoming Dates
The University of Chicago's Strategic Data Storytelling program will provide you with the techniques and tools you need to craft insights into compelling narratives. Over eight weeks, you will learn the art of conveying data in a meaningful way to improve stakeholder decision-making.
Storytelling and visualization tools are necessary to communicate data insights. This program will walk you through creating compelling data stories to effectively transmit results to stakeholders. You will also learn to align and adjust them to your business goals and target audience.  
After completing the program, you will be able to:
Identify which business needs can be addressed with data
Distill data into key points using infographics, dashboards, reports, and stories
Anticipate and manage questions from varied audiences
Enhance decision-making by using appropriate cues and indicators for specific audiences
 
Designed For
Designed for professionals who work with data science teams and data scientists interested in transitioning into client-facing roles.
Online Learning Course Structure
Eight weeks in length
Weekly, self-paced interactive learning modules and assignments are time-sensitive and should be completed by the set deadlines
Synchronous sessions and live question and answer sessions 
Mentors will provide continuous support and encourage a dynamic and positive learning environment
Translate data into economic value while assessing effective data visualization strategies that link insights to business objectives
Analyze data to determine patterns, key insights, action items, and storytelling potential
Describe the key elements of a successful data story: knowing one's audience, defining a goal, maintaining engagement, and being explicit about the takeaways
Identify where and how a data story achieves its intended goals and where it can be optimized
Use imaging tools to create data visualizations that align with the needs of the data story
 
Potential Job Titles in Data Storytelling
Analytics Specialist
Business Analyst
Data Analyst
Data Architect
Data Engineer
Data Modeler
Data Storyteller
Data Visualizer
Database Administrator
Digital Analytics Insights Specialist
Insight Analyst
Insight Specialist
Machine Learning Engineer
Software Engineer
Statistician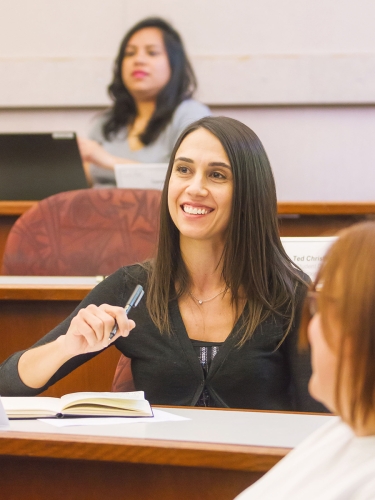 Business and Management
Today's dynamic work environment requires leaders who can consistently innovate, make data-driven decisions, and inspire others to perform. Whether you're in policy, marketing or management, learn ways to spark change wherever you go.
Learn more about Business and Management