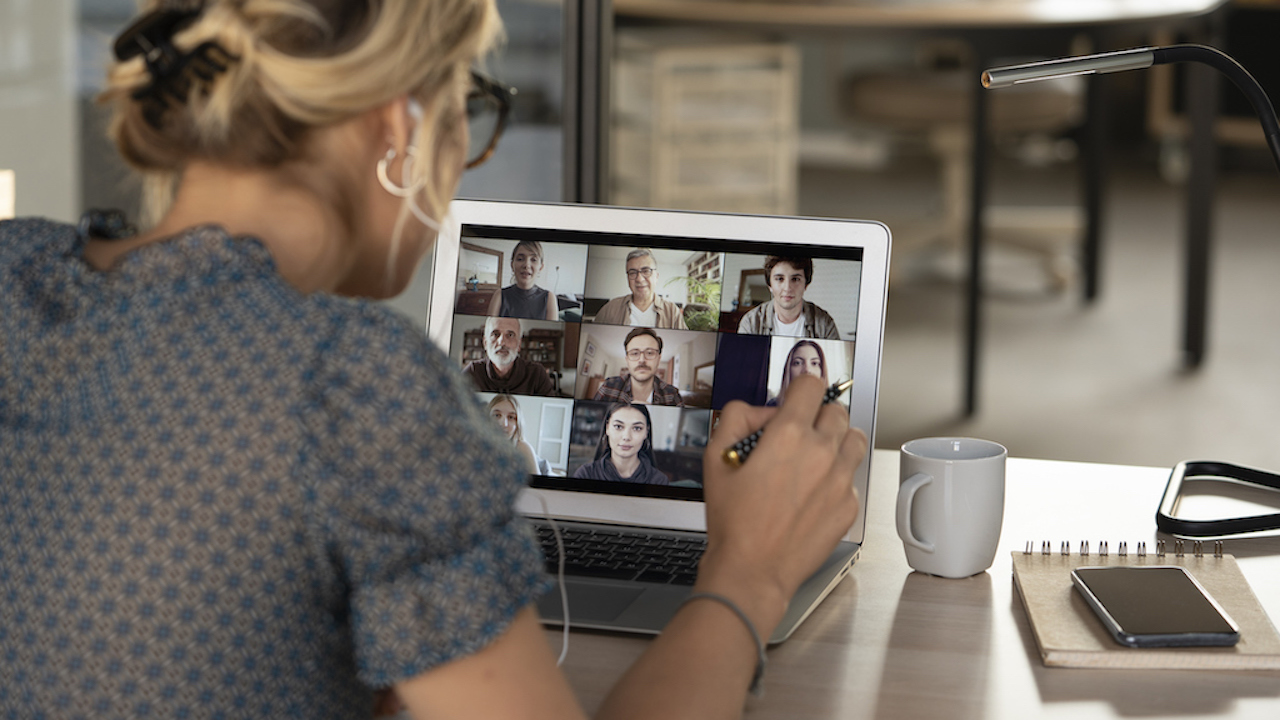 Dialing Up a Digital Workforce
Learn how the University of Chicago Professional Education helped one of Europe's largest financial institutions meet their big-picture goals.
Challenge
Banco Santander needed a university partner that could supply advanced digital business skills—in three languages—to 1,600 busy professionals in eleven countries at every stage in their careers.
Solution
Santander chose the University of Chicago to create an online program on analytics tools and data-driven strategies. UChicago deployed a team of experts to deliver a series of short, flexible programs centered on regular live sessions, vigorous discussion, and targeted feedback.
Results
"Partnering with such a prestigious institution all but guaranteed our success. Even so, University of Chicago Professional Education exceeded our expectations," says Blanca Sagastume, Global Deputy Head of Santander Universities, Open Innovation, and Blockchain.
With university partners across Europe, Latin America, and the United States, the Madrid-based multinational—the sixteenth largest bank in the world—delivers hundreds of programs that upskill and re-skill tens of thousands in technology, leadership, and other high-demand areas.
"Programs that drive equitable and sustainable economic growth are an important part of our long-term social impact strategy," Sagastume says. "Banco Santander is fully aware of the extent to which the fourth industrial revolution is transforming all layers of society. The economy and the professional landscape are constantly changing, and the workforce needs constant upskilling and reskilling."
To advance the digital business skills employers need now, Santander engaged the University of Chicago Professional Education (UCPE) to create programs in data-driven, strategic analysis methods and applications. Since 2020, UCPE has designed and delivered a portfolio of twenty-eight online courses in multiple languages for a global professional audience, empowering 3,000 learners in fifty-three countries with new practical skills and firm foundations in theory.
"Finding the best partners is our way to long-term success," Sagastume says. 
"UChicago professional development stands out for giving real-time access to leaders in the field. Most similar programs offer only prerecorded content, but UCPE supplies a team of experts and teaching assistants who make sure students can take what they learn back to work."
UCPE gives real-time access to leaders in the field—an incredible opportunity for any organization to learn from top minds and advance their bottom line.

Blanca Sagastume, Global Deputy Head of Santander Universities, Open Innovation, and Blockchain, Banco Santander
Designing workplace outcomes
"When we produce custom programs, we work directly with organizations and instructors," says UCPE Senior Director of Program Strategy and Innovation Matthew Cohn, PhD. "We're there in every meeting and at every step in the course-design process."
Creating short courses and programs that impart advanced technical skills and complex concepts demands collaboration, Cohn says. Together with Santander, UCPE identified four critical areas—data science, digital marketing, fintech, and resilient leadership—then designed live educational experiences and a rich trove of self-paced learning materials optimized to students' learning needs and professional goals. Applying the University's signature approach to turning ideas into impact, seasoned UChicago instructors and leading industry practitioners shaped every encounter.
"We find the best instructors for every course and bring them in early," Cohn says. "By involving our instructors in the course-design process, they know exactly what areas to focus on and how what they teach aligns with both their students' professional needs and the sponsoring organizations' larger goals."
Targeted live interaction is key to this approach. Each week of class, students would log on for research- and industry-driven insights shored up by dynamic discussions and rigorous problem-solving sessions held in their preferred language. Through these regular meetings with leading experts and highly credentialed, student-acclaimed teaching assistants, they would master valuable skills and secure a firm hold on the theories and approaches steering global industry trends.
The course was informative and well-designed, the live classes made the material exciting and easy to follow, and the instructional team did an excellent job introducing new concepts. I highly recommend UChicago to anyone who wants to kickstart their career journey.

Santander Digital Skills Scholarship Recipient and Fintech Course Participant Angelika Głowacka
"Our end-of-course feedback was outstanding, especially for such a large and diverse audience," Cohn says.
At the close of every course, the UCPE program team gathers feedback with qualitative and quantitative surveys, fine-tuning the student experience throughout the engagement. When a program ends, UCPE presents organizational stakeholders with an outcomes-backed breakdown of their return on investment.
"We give our partners the data they need to evaluate how UCPE custom programs fit into their long-term goals," Cohn says. The final report the program team delivers can illustrate results with:
"UCPE programs represent an incredible opportunity for any organization to learn from top minds and advance their bottom line," Sagastume says. 
In February, Santander will launch their second Digital Skills scholarship program with UChicago.
---
About this Partnership
In the twenty-five years since Banco Santander launched Santander Scholarships, it has allocated over €2.1 billion and supported more than 790,000 students, professionals, and entrepreneurial projects through agreements with around 1,000 universities and institutions in fifteen countries.
For its second program with the University of Chicago Professional Education, Banco Santander has granted 1,000 Santander Scholarships in programs that promote resilient leadership, foster innovation in the fintech sector, and encourage strategic–and ethical–applications of digital marketing. Offered in Spanish, English and Portuguese, these online courses are open to residents of eleven countries over eighteen years of age.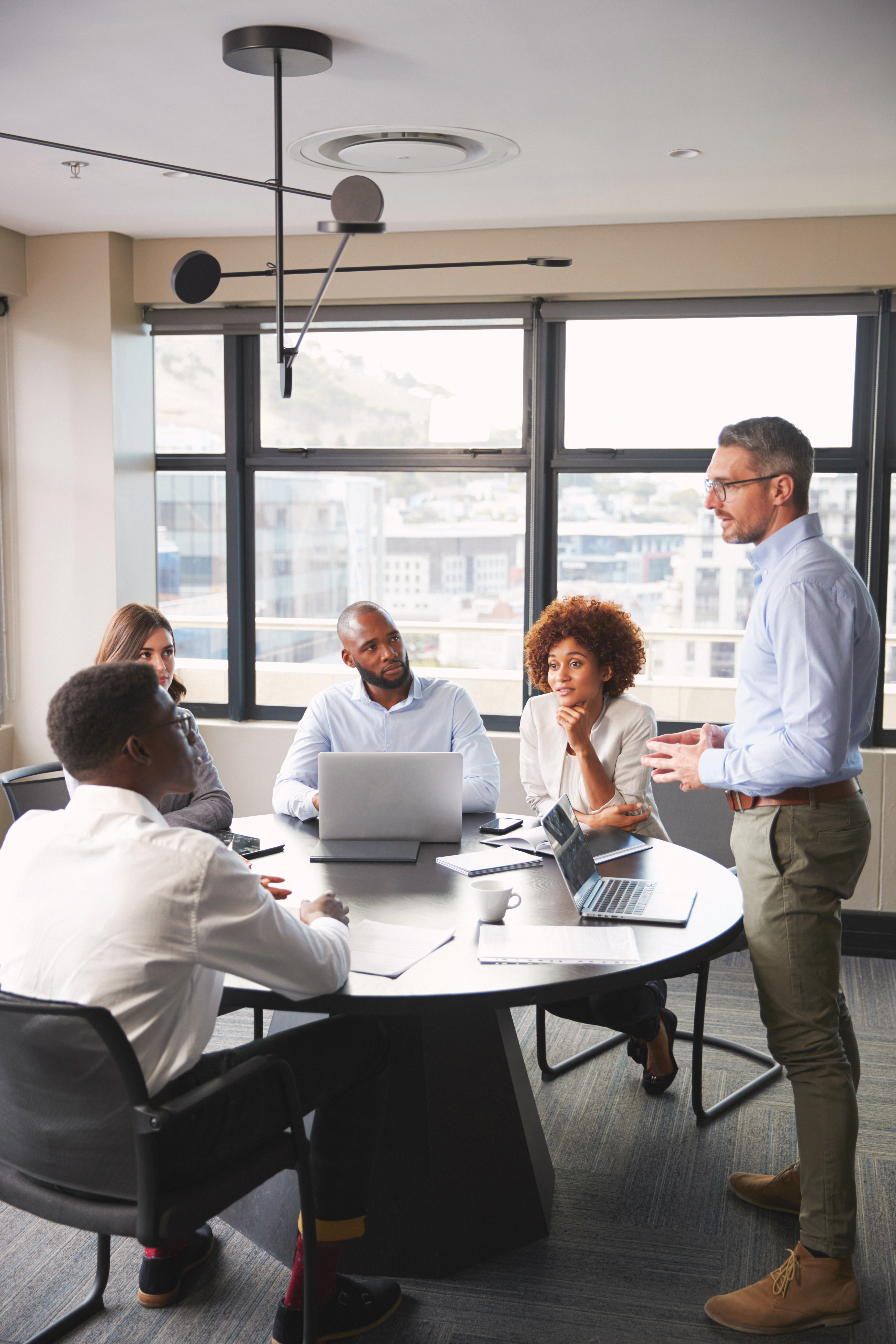 Ready to Advance Your Mission?
Get in touch with University of Chicago Professional Education and start designing your organization's future today.
Get in Touch