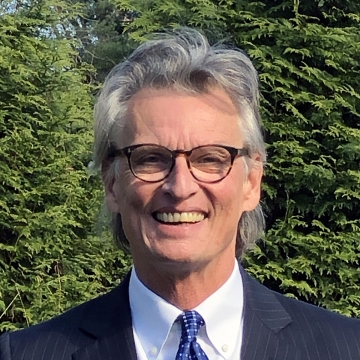 Griffin M. Thompson, PhD
Retired Director, Office of Renewable Energy and Energy Efficiency Bureau of Energy Resources, U.S. Department of State
Dr. Griffin Thompson recently retired as the U.S. State Department's Director of the Office of Renewable Energy and Energy Efficiency, in the Bureau of Energy Resources. In that position, he was responsible for guiding the Department's work on the global energy transformation, to accelerate the global adoption of renewable energy technologies in line with U.S. foreign policy. Before joining the Bureau of Energy Resources, Dr. Thompson was the Senior Climate Change Program Manager in the State Department's Bureau of Oceans, Environment and Science, and served as the U.S. Government Lead Climate Negotiator on Technology within the U.N. Framework Convention on Climate Change (UNFCCC). Dr. Thompson was also responsible for overseeing the planning, designing, and implementation of the Department's energy and climate change multi-million-dollar project portfolio. This included facilitating the strategic development of the programs, generating the substantive policy, technical and budgetary rationale for the programs, and managing the implementation of the project portfolio of clean energy, climate adaptation, and sustainable landscapes. Before coming to the State Department, Dr. Thompson served as Director of the Office of Energy at the U.S. Agency for International Development (USAID); Executive Director of the International Institute for Energy Conservation (IIEC); and Senior Policy Analyst at the National Renewable Energy Laboratory (NREL).
Dr. Thompson also was an adjunct professor at Georgetown University and U. of Maryland where he taught courses on "Geopolitics of Energy", "Renewable Energy, Climate Change, and Development", "Ethical Issues in International Development", and "Science Diplomacy".  He is currently an adjunct professor at Loyola University Chicago, and adjunct lecturer at U. of Chicago.
Dr. Thompson has a PhD in Political Philosophy from Georgetown University and a BA in English from Gonzaga University.