Master of Science in Biomedical Informatics
Discover solutions to critical healthcare issues by gaining the skills and knowledge to structure, assemble, and effectively use medical data to improve health outcomes.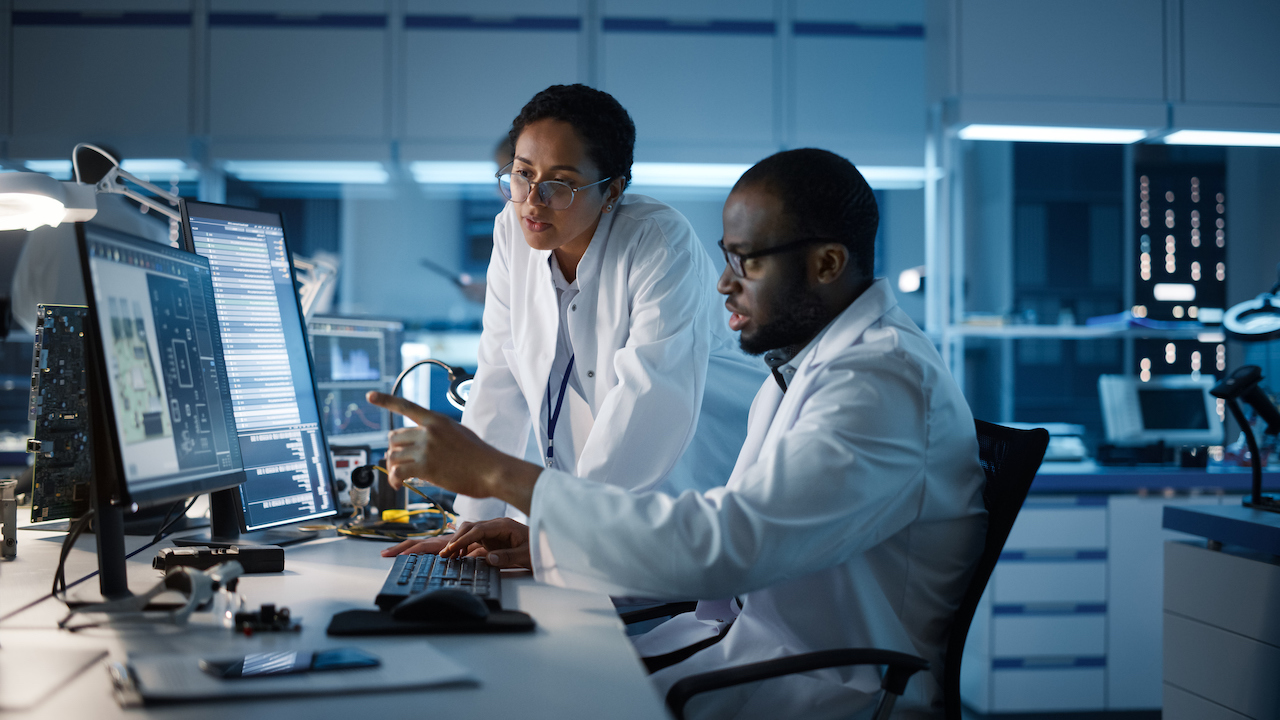 At a Glance
Enrollment

Full-time, Part-time

Duration

1 year

Full-time

2-5 years

Part-time
Format

In-person

Investment
The Graham School will not be admitting new students to the Master of Science in Biomedical Informatics (MScBMI) in Autumn 2024. The University will take this opportunity to consider future programming in the Biological Sciences Division (BSD). Please see the BSD website for more information about their offerings.
Biomedical informatics has the power to affect change for individuals and the world
The interdisciplinary study of biomedical informatics uses data to improve health outcomes and involves everything from creating digital tools for more precise decision-making to implementing data-based solutions in healthcare management, patient outcomes, preventative treatment, healthcare disparities, and even curing disease. It provides greater consumer access to health records, supports collaborative care, improves quality of care, prevents treatment and prescription errors, facilitates the comparison of gene sequences, and reduces healthcare costs by better-identifying patient health risks.
Affect change in healthcare while you are still a student
In our bioinformatics degree program, students will master informatics methodology, apply tools and techniques for both research and applied problems in healthcare-related settings, learn effective communication, leadership and project management skills, and understand the ethical, privacy, and data security issues in the field. You will learn everything necessary to succeed in this interdisciplinary field through rigorous coursework, experiential learning Capstone Project, and guidance, support, and networking with a diverse group of experts and healthcare professionals. The key to transforming medicine is in this data-driven discipline.
Designed For
Geared toward clinicians, early-to mid-career professionals, and recent graduates, this program will advance, pivot, and accelerate your career to places that will put you on the powerful and life-changing intersection of technology and healthcare.
Master health data at UChicago
Learn how data is acquired, structured, stored, processed, retrieved, analyzed, presented, and communicated with leaders in the field. In as little as twelve months, you can be using skills in a new career that solves problems in healthcare and improves the lives of others. With a flexible schedule for full- and part-time students, a convenient downtown Chicago location, and classes taught by expert instructors in health, research, and technology, you will receive the support you need to bring your career to the next level. Be on the forefront of scientific discovery changing healthcare by improving human health and health delivery services in ways once never thought possible.
Save lives with us
Our master's in bioinformatics degree not only teaches you the essential skills and expert knowledge you need to succeed, but we also make sure you have access to a strong network of key health informatics practitioners. Through interactions and our Capstone Project, you will have hands-on experience solving real-world challenges with industry partners.
What is biomedical informatics?
Biomedical informatics, the science of using data and information to improve human health and healthcare delivery, is a key part of the accelerating transformation in healthcare making critical advancements that directly benefit people every day. Electronic medical record-sharing can reveal deeper insights into population health, the social factors that impact it, and even potential treatment plans as point-of-care testing collects family history, vitals, preferred pharmacy locations, and other longitudinal data on population health.
Why study bioinformatics at UChicago?
At UChicago, we know a lot about research and innovation. We also sit at the center of one of the fastest-growing technology hubs in the US. Our graduate program in biomedical informatics provides the knowledge, skills, and precision students need to break into the high-demand field of health informatics and make a real impact. With the rigor and vigorous discussion we are known for, you will learn at a world-class university alongside instructors who are respected professionals in the field. Make discoveries that can bring necessary improvements to healthcare and impact millions of lives.
Unlock solutions within medical data
Health data is not being used to its full potential. We have access to more medical data than ever before, yet it remains largely unused. We now have the tools to harness this considerable—and growing—trove of collected information and transform it into the solutions we need to improve all areas of healthcare. A career in health informatics can be life-changing for you and the millions of others who will be impacted by your work.
This field has a powerful impact in multiple areas of human health including:
Targeted therapeutics
The reduction of hospital-borne illness
Improved diagnosis, outcomes, and delivery of care
Assisting physicians with more accurate decision-support tools
Boosting population health by tracking disease with geo-spatial technologies
Your career in healthcare just got more interesting
More than 95% of hospitals and 85% of physicians use electronic medical records. As computational capabilities continue to grow, so does the field of health informatics. Our program teaches you critical skills across disciplines and provides essential knowledge and networking opportunities that will open doors to career advancement, change, and new possibilities. You will be positioned to make a great impact on needed improvements to healthcare systems, delivery, outcomes, preventive medicine, cures, and more.
Health informatics is one of the fastest-growing professions in the country
An investment in your education can put you in the center of this innovative field that is transforming healthcare and human health. Almost every US and international healthcare system intends to be in some stage of digital transformation by 2026-27. Digital health app patient usage will grow by 33% in the next three to five years. The opportunities in health informatics are endless. Seize the moment to build your knowledge and skills with a graduate degree in Biomedical Informatics from UChicago.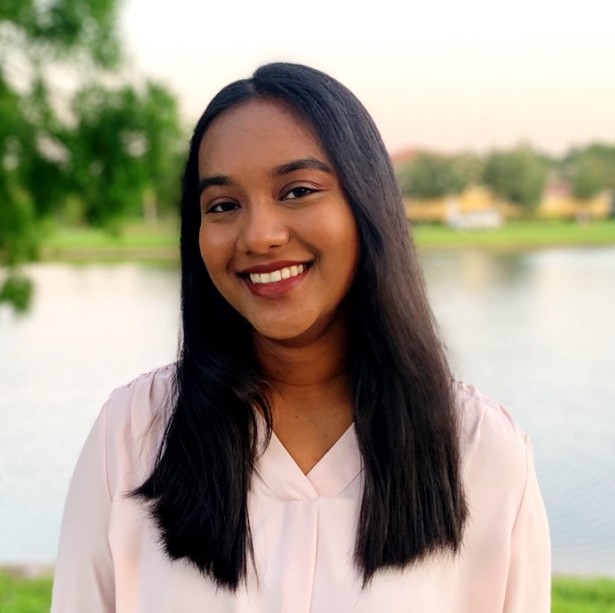 Once I found the University of Chicago's Masters in Biomedical Informatics program, I fell in love with it—everything from the university's prestige to the amazing faculty and the exciting city of Chicago.
Harika Panuganty | MScBMI '19