Master of Science in Biomedical Informatics
Gain knowledge of healthcare industry information systems and the skills to guide large informatics projects in clinical and research settings.
How to Apply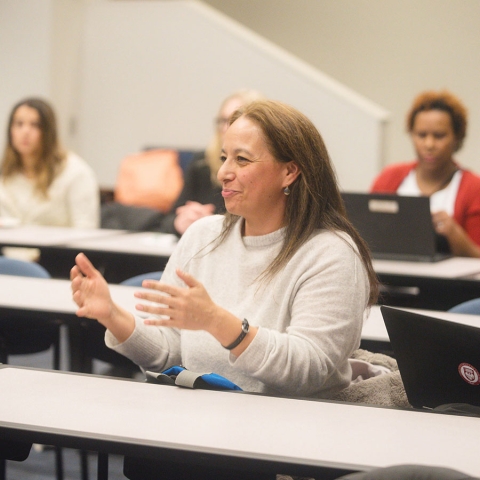 At a Glance
Type

Master's

Confers Alumni Status

Enrollment

Full-time, Part-time

Duration

1 year

Full-time

Up to 5 years

Part-time

Format

In-person, Hybrid

Cost
Deadlines
Upcoming Events
Organizing, analyzing, and utilizing health data for research that bridges discovery and clinical care is one of the biggest challenges facing the current generation of data scientists.
The Master of Science in Biomedical Informatics provides a strong foundation for students to readily apply informatics tools and techniques to a diverse range of problems in the biological sciences and medical fields. Through improving the quality of patient care and safety by using biomedical data of patients and communities, you have the opportunity to affect change in individuals—and the world.
Designed For
Designed for professionals from an array of disciplines, including clinicians seeking to master medical informatics methodology, to move into leadership roles. Also suitable for technology and research specialists looking to master content and methods specific to the biomedical sector. Background competency in biostatistics and clinical care is required for incoming students.
What is health informatics?
Health informatics revolves around developing a deeper understanding of human health. Applying data to understand the dynamics of the US healthcare ecosystem and identifying how genomics technology and data science techniques support personalized medicine are both ways data and informatics can address healthcare challenges. 
By responding to specific questions that surround illness and wellness, and developing strategies and tools aimed to aid health-care practitioners in their decision-making processes, health informatics professionals are the architects that sort, structure, assemble, and effectively use data to improve human health.
Health informatics is truly a multidisciplinary field. The spectrum of activities includes: defining data, developing systems to collect and organize data, learning how to securely manage and share data, and finally producing analytics and reports that help people use the data that they have collected. Along this whole spectrum, there are unique aspects of biomedical data that students will learn best in a program specific to biomedicine.
 
Why get your health informatics degree with us?
The University of Chicago is on the leading edge of an interdisciplinary field that is critical to healthcare transformation. Our faculty and graduates work in Bioinformatics, Clinical and Health Informatics, and Public Health Informatics.
As a student, you will study fundamental aspects of healthcare information, technology and systems, and related research and policy that will prepare you to excel in this field. The subjects of biomedicine range from nanoscale biology all the way up to global health. For each of these specialties, there is a parallel area in informatics. While the MScBMI program is mainly focused on clinical and health informatics, we offer electives and student project opportunities across the full range of biomedical informatics.
In small, in-person classes, you'll learn from renowned faculty and experts whose backgrounds in health, research, and technology allow you to develop the in-depth skill-set necessary for success in biomedical informatics. Students also have the opportunity to attend local and national network events, facilitated by key industry partners through the Industry Advisory Board.
 
Coursework to Make You Career-Ready
Health Informatics Students learn and master:
Informatics methodology, applying tools and techniques to both research and applied problems in biomedical settings
Effective communication with diverse professional audiences regarding informatics issues and solutions
Management of biomedical informatics projects
Understanding of the ethical, privacy, and data security issues in the field
Students learn practical applications in medical systems and practice real-world skills covering relevant topics such as:
Electronic health record systems
Distribution and integration of clinical information systems
Evaluation methods for health information systems
Clinical decision support systems
Telemedicine and telehealth
Imaging systems
Bioinformatics systems support
Human-computer interaction
Ethical and privacy issues
Nursing, public health, dental and pharmacy information systems and issues
 
I wanted to go into a field that was high in demand and ever-changing so that I could always be challenged.

Aloki Patel, MScBMI 17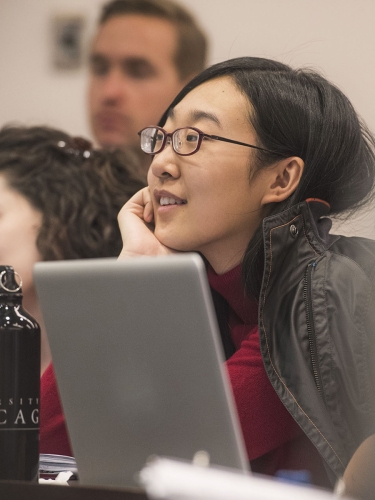 Applied Science
Big data and cutting-edge technology can help solve some of the hardest problems we face. Get up to speed on these rapidly-changing fields and apply a quantitative approach to any challenge.
Learn more about Applied Science