Decision-Making and Risk Management
Make strategic and operational decisions in a complex environment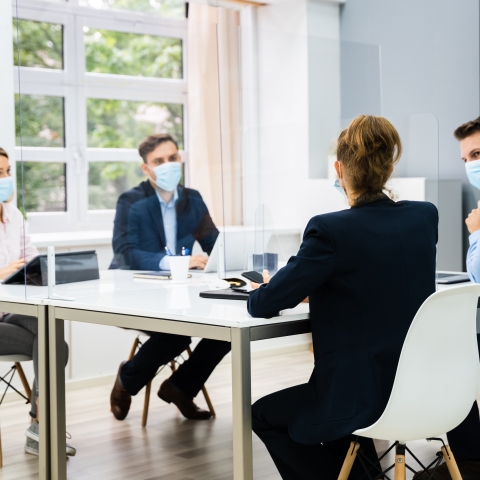 At a Glance
Type

Professional Education

Enrollment

Open Enrollment

Duration

8 Weeks

Open Enrollment

Format

Online

Cost
Obtain the necessary skills to navigate the risks facing your organization in today's high-stakes business environment.
The University of Chicago's eight-week, online Decision-Making and Risk Management certificate program focuses on how to ensure a better, more logical approach to decision-making. This management tool is key to securing and driving business outcomes and essential to understanding the role of risk management in decision-making.
Designed For
Designed for risk analysts, compliance analysts, financial analysts, regulatory examiners, and managers who wish to learn the importance of making strategic decisions with risk in mind.
This course focuses on the fundamental concepts, definitions, principles, and practices in risk management from the perspectives of the corporation, the market, and the regulator. It is taught based on Harvard Business Review (HBR) cases and articles on financial risk management.
After completing the course, you will be able to:
Analyze problems using decision-making criteria and theories
Model different types of risk and decisions to forecast potential outcomes
Understand the principles of risk management and apply risk-management techniques and technologies
Utilize the characteristics of uncertainty to make educated decisions
Eight weeks in length
Weekly, self-paced interactive learning modules and assignments are time-sensitive and should be completed by the set deadlines
Synchronous sessions and live question and answer sessions 
Mentors will provide continuous support and encourage a dynamic and positive learning environment
Design strategies involving portfolio management, budgeting, and structure
Explore regulatory requirements, processes, and compliance
Introduce risk governance and management into organizational culture
Learn about concepts and identify tools for decision-making within risk management, including derivative structures and risk analysis models
Understand different types of risks and use financial and statistical tools for risk analysis