Professional Certificate in

Strategic Financial Management

Read, understand, analyze, and use financial statements and introduce risk management in your organization.

Register Now Customize for Organizations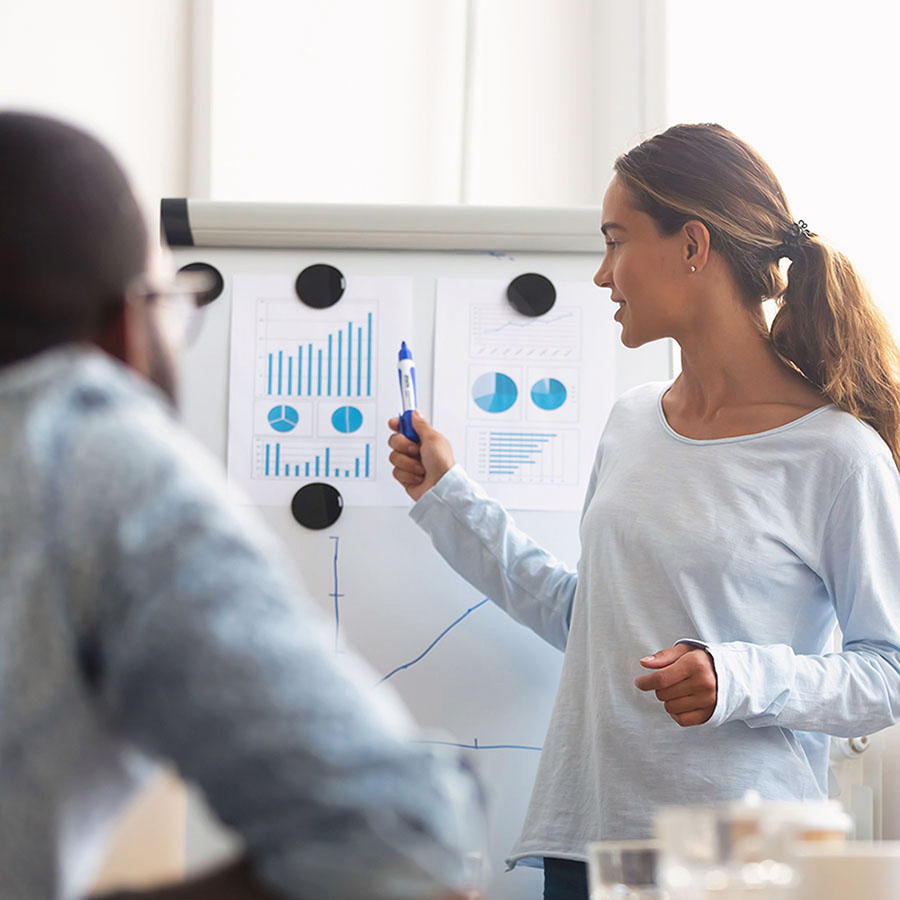 At a Glance
Enrollment

Open Enrollment

Duration

10 months
Format

Online

Total CEUs

20.6 CEUs

Investment
Volatility, uncertainty, complexity, and ambiguity (commonly known as VUCA) are some of the main factors impacting the business world today. That is why professionals should equip themselves with the tools they need to make impactful financial decisions in the 21st century VUCA context.
Leveraging the University of Chicago's leadership in the financial sector and the fields of behavioral economics and analytics, our ten-month Strategic Financial Management certificate program is designed to provide solid theoretical knowledge of cutting-edge financial topics, as well as to offer a practical application for you to implement at work. 
Designed For
Designed for professionals who want to develop a career in the financial industry or in an organization's financial department.
Today's dynamic financial industry requires professionals to continuously upskill and reskill to keep up with the latest tools, trends, and terminology. Our ten-month Strategic Financial Management remote learning certificate program will equip you with the necessary tools to make impactful financial decisions.
You will learn to: 
Read, understand, analyze, and use your organization's financial statements and data.
Formulate business plans and forecast and complete fundamental valuation analyses.
Evaluate different types of financial investments.
Identify and understand the psychological influences of financial decision-making.
Introduce risk governance and management in your organization.
After completing the certificate program you will be able to: 
Share solid theoretical knowledge of critical finance-related topics.
Provide a practical application of this knowledge in your work environment.
Foster other soft skills like collaborative teamwork, critical thinking, problem solving, communication, time management, multicultural awareness, remote working techniques, and the development and management of international networking.
The certificate explores the following topics:
Career outlook
As a vital activity for business survival and growth, financial management offers a wide range of prominent job prospects and career paths. Roles for corporate financing hold five of the top ten positions in US News and World Report's Best Business Jobs for 2021 ranking. As for data-based financial analysis, the increasing demand for advanced functions has led this market to be currently valued at 6.32 billion dollars. The practice of behavioral finance is also growing rapidly, as more financial advisors use techniques in this field to build their clients' portfolios. Risk management operations follow the same trend, with its market growing at a rate of 18.7%.
Potential job titles for Financial Management Professionals
Accountant
Behavioral Scientist
Chief Risk Manager
Financial Analyst
Investment Banker
Investor Relations Manager
Model Risk Specialist
Real Estate Manager
Risk Manager
Treasurer