Machine Learning for Finance
Perform advanced financial analysis with algorithms and statistical techniques.
Enroll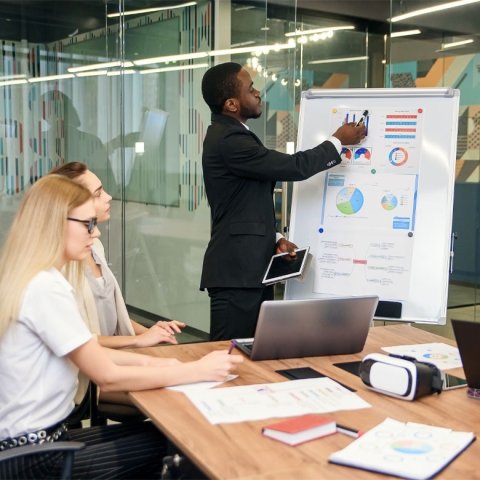 At a Glance
Type

Professional Education

Enrollment

Open Enrollment

Duration

Eight weeks

Open Enrollment

Format

Online

Cost
Use data-driven analysis to identify relevant financial trends.
The University of Chicago's eight-week Machine Learning for Finance course will teach you to collect, organize, and use data to perform advanced financial analysis with algorithms and statistical techniques and tools.
Designed For
Designed for financial professionals who want to develop a career in the present-day financial industry or in an organization's finance department.
Learning Objectives
Organizations are constantly trying to streamline processes, cut costs, and drive profitability. Data has become a key driver in producing better financial analytics, providing leaders with the insights they need to make strategic decisions. 
After completing the course you will be able to:
Apply basic concepts of statistics to finance, including the random walk model
Understand what Exploratory Data Analysis is and how to perform it with Python and Pandas
Engineer new functions using existing data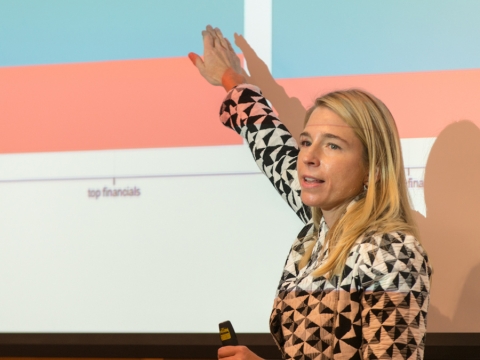 What insights are necessary for financial reporting?
Learn how organizations incorporate data-driven analysis to identify financial trends.
Learn more
Curriculum
Understand how to use data to perform advanced financial analysis with algorithms and statistical techniques and tools in order to make strategic financial decisions in your organization.
You will learn to:
Review statistics and probability and apply basic concepts of statistics to finance 
Understand what linear regression is, when to use it, and how to apply linear regression metrics to a model 
Make models more rigorous by adding train/test split and cross-validation 
Backtest a model and understand why backtesting is important 
Use simulation to solve a portfolio allocation problem 
Converse at a high level about several advanced topics in financial machine learning
Remote Learning Course Structure
Eight weeks in length
Weekly, self-paced interactive learning modules and assignments are time-sensitive and should be completed by the set deadlines
Synchronous sessions and live question and answer sessions 
Mentors will provide continuous support and encourage a dynamic and positive learning environment
Career Outlook
Traditional financial reporting like profit and loss statements, balance sheets, cash flows, and variance analysis are no longer enough. Today's businesses need data-based financial analysis to gain deeper insights that will allow them to connect business operations to long-term value, model scenarios in real-time, and allocate resources efficiently. The increasing demand for advanced finance functions such as connecting operational KPIs to financial metrics, along with technological advancements in cloud-based services, has led to the financial analytics market's current valuation of 6.32 billion. Experts anticipate it will nearly double in size by 2026, with a projected value of 11.02 billion.
Potential Job Titles in Financial Analytics
Accountant
Asset/Wealth Manager
CFO
Commercial Banker
Economist
Finance Manager
Financial Advisor
Financial Analyst
Investment Banker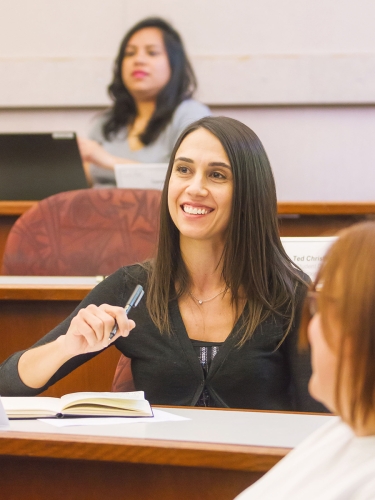 Business and Management
Today's dynamic work environment requires leaders who can consistently innovate, make data-driven decisions, and inspire others to perform. Whether you're in policy, marketing or management, learn ways to spark change wherever you go.
Learn more about Business and Management