Clinical Trials Management and Regulatory Compliance
Curriculum
Courses in the Clinical Trials Management and Regulatory Compliance certificate use real-world clinical trials to reinforce your foundational knowledge and accelerate your career in clinical research. They will teach you to: 
Understand the entire clinical trials process from the perspective of both the clinical study site and the sponsor or monitor
Consider and maintain regulatory compliance practices and the ethical standards of clinical research
Initiate clinical research studies, apply monitoring methods, and write documents and reports
The program consists of six core requirements with a flexible sequential course progression
Students can complete the certificate in as little as three quarters
Class sizes range from ten to twenty students per course
Classes are offered remotely
Each course is five weeks in length
All online courses begin on a Monday with a full week of self-study activities in Canvas, our learning management system
Weekly, self-paced learning and materials are time-sensitive and must be completed within required timeframes
Weekly, self-paced learning in Canvas leads to one synchronous session per week
When registering for a course, "Online self-paced" refers to the course's beginning and end dates, "Online fixed dates" refer to synchronous sessions.
Synchronous sessions are conducted through Zoom
Attendance to synchronous sessions is mandatory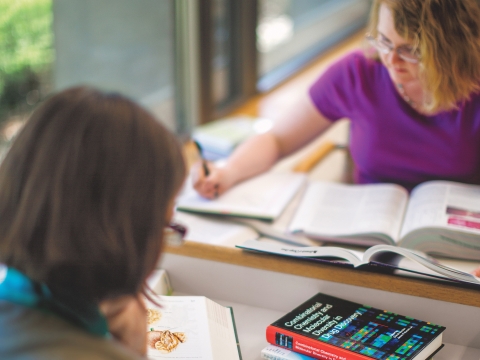 Ready to accelerate your career in the clinical trials industry?
Apply to the Clinical Trials and Research Management certificate program at the University of Chicago. 
Apply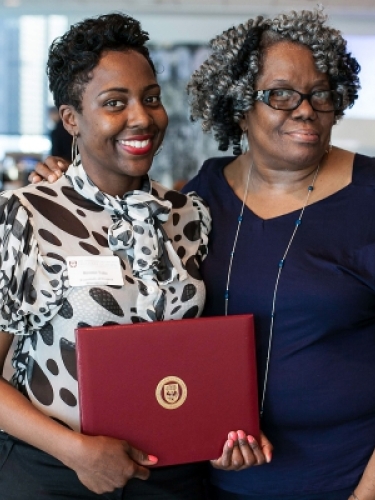 Alumni Scholarship Program
Allows graduates of professional development certificate programs to receive a 20% scholarship on:
Any additional elective from the same certificate
Any single new certificate course that does not require a prerequisite
Any additional full certificate program: every course of the program (application is required; fee will be waived)
Contact Karine Bravais for more information