Non-Credit Certificate Program in

Conscious Leadership and Team Management

Learn how accurate self-assessment can improve your conscious leadership skills and encourage strong team dynamics and performance.

Enroll Today Customize for Organizations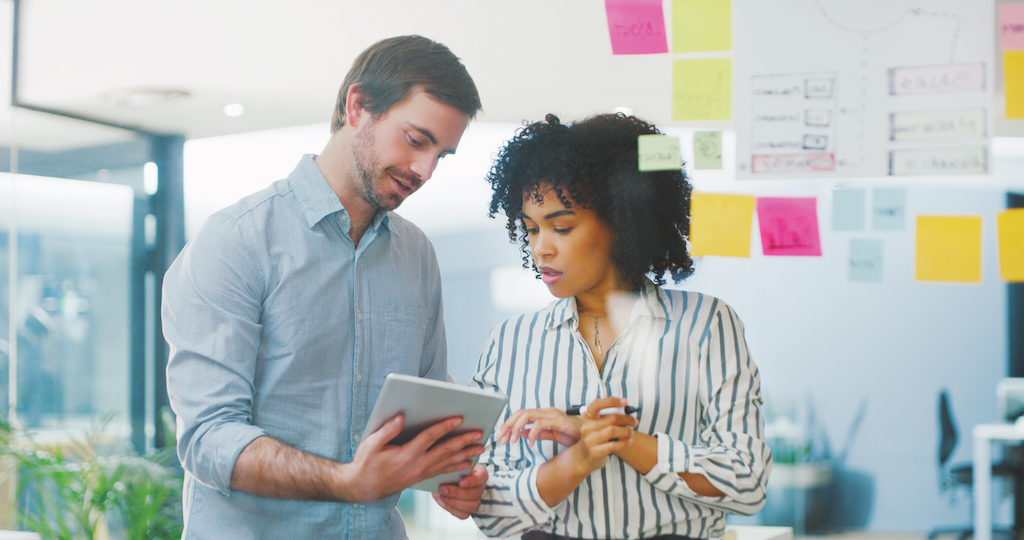 At a Glance
Enrollment

Part-time

Duration

3 months to 3 years
Upgrade your skills, your network, and your career.
To succeed as a leader requires self-awareness, social competence, and an appreciative mindset. With live, interactive class sessions and personalized coaching, our renowned instructors will help expand your management toolkit through training in the self-assessment and management theory of conscious leadership, empowering you to build trust and create an inspiring team culture.
Elevate your leadership and management style
Having a clear sense of how people experience you as a manager is crucial to motivating them. Over two six-week online leadership courses, you will learn frameworks from evidenced-based leadership theory to gain a deep understanding of how you relate to others and management principles to boost engagement and performance. You will finish the leadership certificate program with the ability to embrace change as a transformational opportunity and overcome challenges with creativity and collaboration. 
Designed For
Designed for early career professionals and career-switchers who seek to become more confident and effective leaders. This program will also benefit chief learning officers, HR directors, and other organizational stakeholders responsible for talent acquisition and training.
What is Conscious Leadership?
Conscious Leadership is an approach to leadership that involves being mindful of one's actions and decisions, with a clear understanding of their effect on others, the environment, and the future. At its core, it's about being aware of the impact one's leadership has, and making decisions that are sustainable and which ultimately benefit the larger system. This philosophy of leadership not only embraces a high level of self-awareness but it also encourages inclusivity, empathy, and sustainability. Conscious leaders are those who demonstrate an understanding of their wider roles within social and ecological contexts, making decisions that reduce harm and enhance overall wellbeing.
Why is conscious leadership important?
In today's challenging times, a transition from traditional leadership styles to more conscious leadership can indeed make substantial differences. It can stimulate transformative change by encouraging leaders to be more responsive to their environment and stakeholders, by acknowledging the interconnectedness of all aspects of their organization.
Earn a career boost with a UChicago edge
We believe that conscious leadership is not just about leading with intellect, but also fostering emotional intelligence, compassion, and ethical awareness to drive innovative solutions. As a student in the Conscious Leadership certificate program, you will learn how to lead with greater purpose, navigate through unprecedented challenges, and implement sustainable change within organizations. Our leadership and management training takes innovative learning approaches that uphold the University of Chicago's distinct brand of academic excellence while driving career advancement.
Synchronous class sessions engage students with instructors and peers. 
Content-specific and networking webinars foster extracurricular training and allow students to make valuable professional connections. 
Professional development services include resume review, access to exclusive job listings, and many more career benefits.
Program administrators support students throughout the certificate and beyond, from individual advising sessions to alumni services.
Learn with leadership development experts
Leadership development is a very personal journey that requires the courage for self-examination. Your guides, industrial psychologist Christine Lawther, PhD and award winning visionary leader Samantha Coleman, PhD both have real-world experience as organizational leaders and a career's worth of leadership research, with a focus on emotional intelligence and virtual work environments. They have helped countless leadership and management professionals learn the skills to help others perform.
Management growth is a personal journey
Today's dynamic and increasingly international work environment can be volatile, uncertain, complex, and ambiguous. Companies are facing new leadership challenges as they navigate multiple generations of leaders, rapidly changing technologies, and a shortage of individuals who can consistently innovate and inspire others to perform. It is no longer enough to respond to these challenges with intelligence and strategy. Rather, today's effective leader must embrace change as a transformational opportunity and react in a way that is intuitive, collaborative, and demonstrative of resilience and emotional capability. 
The short term reskill with long-term rewards
Leadership development is a very personal journey. It requires the courage to do ongoing work on oneself in order to attain greater empathy and compassion—components necessary to lead, motivate, and empower others, both individually and as a collective. Our courses offer a distinguished opportunity to enhance your manager competencies and to practice the principles of conscious leadership in your professional career. It would be our honor to have you as part of this transformative journey. You'll become part of a unique community dedicated to ethical practices, continuous learning, and professional growth.
Enrich your career with Conscious Leadership training
The field of employment for training and development managers will grow at the above-rate of eight percent over the next decade, according to the Bureau of Labor Statistics. This growth reflects recent shifts in corporate culture: employees are increasingly required to continue their education throughout their careers, while innovation in training methods and learning technology continue apace to encompass social media use, mobile learning, and social networks. Jobs for top executives are also projected to grow at an above-average rate into the future, with employment growth varying widely by occupation and largely dependent on the rate of industry growth. The University of Chicago is committed to developing leaders of the future, and we're inviting you to join us.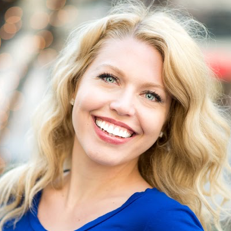 Leading isn't about maintaining hierarchy, but about uplifting and supporting others. Conscious leaders create the space for employees to manage their own work while providing stability to their team.
Christine Lawther, PhD | Conscious Leadership Certificate Instructor