Conscious Leadership and Team Management
Learn practices and tools that will make you a better leader, equipped to build trust and shape team culture
Request More Information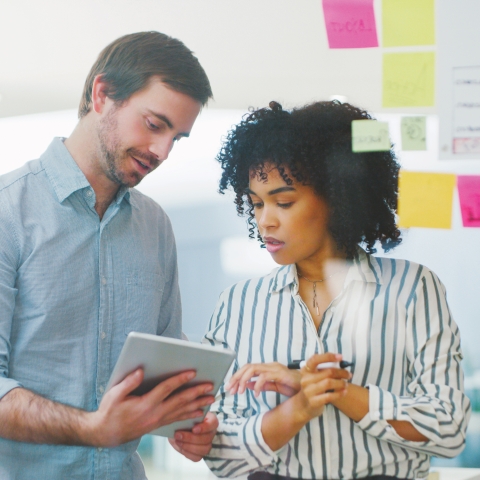 At a Glance
Type

Certificates

Enrollment

Part-time

Duration

3 months

Part-time

Format

Online

Cost
The University of Chicago's professional development certificate in Conscious Leadership and Team Management equips professionals with the tools and skills needed to advance into leadership positions. The certificate offers training in self-assessment and management theory, with students building a foundation of professional excellence to manage teams and individuals with confidence. The online program with synchronous sessions employs a multi-pronged approach to creative leadership, the handling of complex problems, and navigating change. Designed for emerging leaders, supervisors, and managers, this certificate consists of two courses and can be completed in as little as three months, part-time.
Designed For
Designed for emerging leaders, supervisors, and managers seeking to grow their toolkit for team management
This certificate employs a multi-pronged approach to creative leadership, the handling of complex problems, and navigating change. Extraordinary leaders are thoughtful and intentional, able to pull from the myriad solutions in their toolbox to manage organizations and human capital. For each apparent obstacle, leaders must remain open and honest, recognizing that success and failure begins and ends with their ability to be self-aware, socially competent, and appreciative of relationships at each level of the business.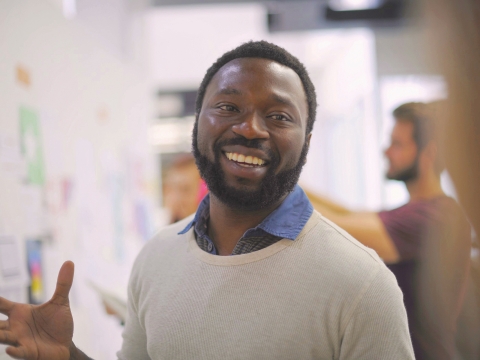 Ready to become a better leader?
See our courses in Conscious Leadership and Team Management. 
View upcoming courses
Leadership Development Is a Personal Journey
Today's dynamic and increasingly international work environment can be volatile, uncertain, complex, and ambiguous. Companies are facing new leadership challenges as they navigate multiple generations of leaders, rapidly changing technologies, and a shortage of individuals who can consistently innovate and inspire others to perform. It is no longer enough to respond to these challenges with intelligence and strategy. Rather, today's effective leader must embrace change as a transformational opportunity and react in a way that is intuitive, collaborative, and demonstrative of resilience and emotional capability. 
Leadership development is a very personal journey. It requires the courage to do ongoing work on oneself in order to attain greater empathy and compassion— components necessary to lead, motivate, and empower others, both individually and as a collective.
Resources for Current Students and Alumni
The Professional Development team provides various services to students including webinars, networking events, and an alumni scholarship program. Current students and alumni are encouraged to learn more about the Student Advisory Board.
With Leadership Skills, Anything is Possible
Expert leaders can work almost anywhere. After all, nearly every industry and organization needs talent with the ability to create effective teams, make important strategy decisions, and help resolve conflicts. In particular, organizational leaders tend to specialize in:
Strategic Planning
Human Resources Management
Workforce Development
Conflict Resolution
Change Management
Evaluating Performance of Individuals, Teams, and Organizations
The field of employment for training and development managers will grow at the above-rate of eight percent over the next decade, according to the Bureau of Labor Statistics. This growth reflects recent shifts in corporate culture: employees are increasingly required to continue their education throughout their careers, while innovation in training methods and learning technology continue apace to encompass social media use, mobile learning, and social networks.
Jobs for top executives are also projected to grow at an above-average rate into the future, with employment growth varying widely by occupation and largely dependent on the rate of industry growth.
Account Coordinator/Account Manager
Change Manager
Executive/CEO
Higher Education Administrator
Human Resources Manager
Leadership Development Consultant
Operations Director/Operations Manager
Program Manager
Strategic Communications Manager
Training and Development Manager
Vice President of People
Average Salaries for Organizational Leadership Positions
"Being a leader is more than just having a vision for where you want your idea to go. It's more than just hiring the right people. Being a leader involves inspiring those people and getting them on board with your vision and the culture of the organization. After all, the culture of the organization, when you're the leader, is your culture. It's what you create."

Samantha Coleman, Program Instructor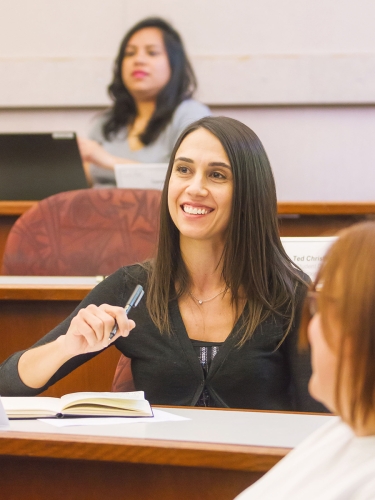 Business and Management
Today's dynamic work environment requires leaders who can consistently innovate, make data-driven decisions, and inspire others to perform. Whether you're in policy, marketing or management, learn ways to spark change wherever you go.
Learn more about Business and Management