Digital Marketing and Integrated Communications
Curriculum
The Digital Marketing and Integrated Communications certificate uses real-world marketing case studies and projects to reinforce the foundational marketing knowledge that will help our learners accelerate their marketing careers. This program is fully remote in order to meet the unique needs of every student's schedule.
What Do Digital Marketing Students Learn?
Basic marketing principles, including brand awareness and development.
The organizational issues and practices of the marketing field.
To explore and leverage specialty areas, including marketing planning, brand development, advertising, digital marketing, social media, research, and public relations.
Digital Marketing Program Structure
Four required courses and two electives. Should you be interested in taking more electives than what is required for certificate completion, be sure to ask your program manager about the Alumni Scholarship.
Classes are taken remotely
Students can complete the certificate in as little as three quarters
Class sizes of ten to twenty students per course
Digital Marketing Course Structure
Six weeks course length
All courses start on a Monday with a full week of self-study activities in Canvas, our learning management system
Weekly self-paced learning and materials are time-sensitive and must be completed within required timeframes
Weekly, self-paced learning in Canvas leads to one synchronous session per week
Synchronous sessions are conducted through Zoom
Attendance to synchronous sessions is mandatory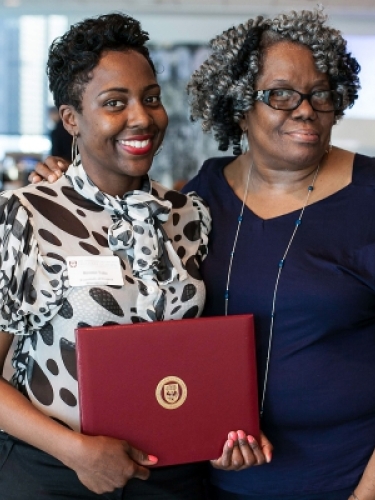 Alumni Scholarship Program
Allows graduates of professional development certificate programs to receive a 20% scholarship on:
Any additional elective from the same certificate
Any single new certificate course that does not require a prerequisite
Any additional full certificate program: every course of the program (application is required; fee will be waived)
Contact Karine Bravais for more information
Students can choose a three-course specialization as part of the Digital Marketing and Integrated Communications certificate or as a series of specialized courses. Those interested only in these courses do not need to complete the application for the certificate program—specialized courses taken by themselves do not grant certificates, but will be noted in course transcripts. 
This track is designed to support the professional development of new and current students who wish to gain insights into market profiles, segmentation, and cultural competence communications.
By specializing in Inclusion Marketing, you will learn
To develop inclusive marketing practices and identify gaps in content development
To be mindful of inclusive materials and to produce culturally competent communications
To identify the channels and platforms used by diverse audiences and market profiles
This track is designed to support the professional development of new and current students who wish to apply data analytics to real-world marketing challenges. Students will learn to identify the right analytic and reliable data collection methods, tools, and visualization techniques to fit any marketing need.
Analytics Marketing courses will provide
New ways to monitor, measure, and improve the performance of digital marketing assets
A mastery of Google Analytics and advanced features in Google Sheets for marketing needs
Advanced training in cutting-edge tools that streamline the process of multimedia content creation and reporting