Project Management: Strategy Essentials
Career Benefits
Why Earn a Project Management Certificate at the University of Chicago?
Drawing on resources and talent from one of the world's top-ranked universities, our professional development certificates provide exceptional opportunities for those seeking to advance in their careers while growing their professional network. As industries evolve, so do our certificates. Our instructors continually optimize our curriculum so our students stay current with technology and best practices. There are many additional benefits of pursuing a professional certificate, including:
Smaller Commitment, Higher Pay: Post-baccalaureate certificates are becoming increasingly desirable for students seeking to boost their skillset quickly. Forbes referenced data from the Institute for College Access and Success revealing the number of people who hold graduate certificates has increased by more than 50% since 2005—and expected to grow rapidly during the next few years.
Advancement Opportunities: In addition to the coursework, our programs offer instructional expertise, networking events, resume reviews, career advising sessions, and an extensive alumni community. If you find a career that you enjoy, deepening your understanding of your field by acquiring professional certificates can grant you the opportunity to advance your skills and fast-track your career.
Competitive UChicago Edge: Competition in your industry can be fierce, which is why our curriculum is designed to boost your skills quickly—in as little as nine months, part-time. You will gain the skills that will help you edge out your competition for a new job or promotion.
Flexible Formats, Competitive Costs: With enrollments accepted throughout the year, and flexible online course formats, the University of Chicago's Project Management certificate works around your schedule. Graduates of our certificate programs also have the opportunity to take advantage of our Alumni Scholarship Program.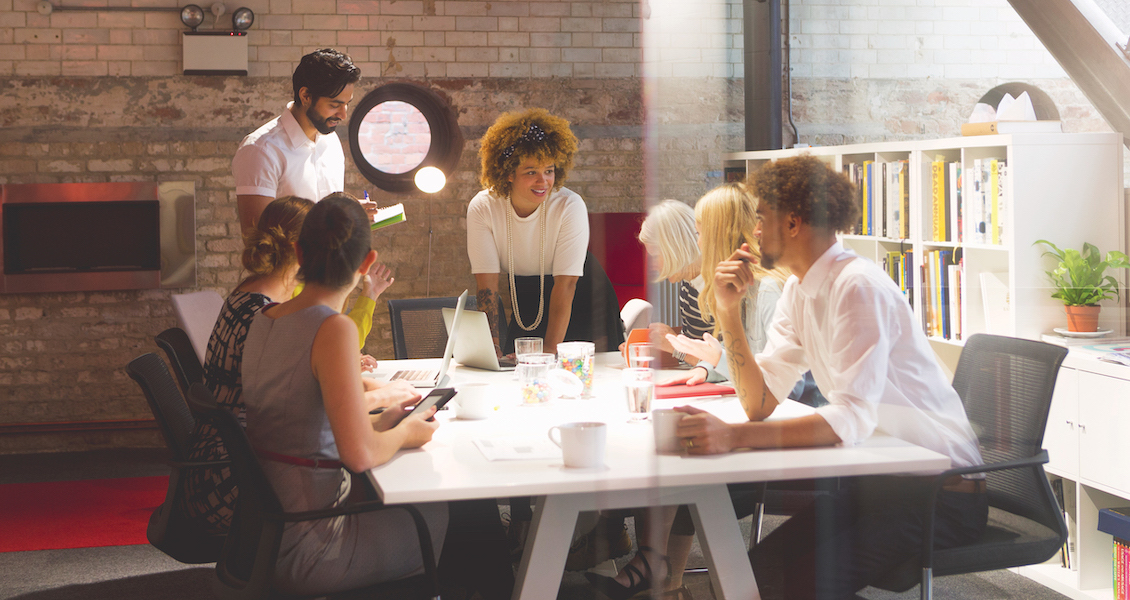 Flexible Formats, Competitive Costs
Don't wait to advance your career. With a flexible online format, industry-active instructors, and short course timelines, our program can get you on the fast track to advancement.
Enroll Now
Potential Job Titles for Project Managers
Project coordinator
Project assistant
Operations manager
Operations associate
Program manager
Project associate
Project analyst
Project administrator
Technical project manager
Project manager
The Latest in the Project Management Industry
According to the latest Job Growth and Talent Gap report, demand over the next 10 years for project managers is growing faster than demand for workers in other occupations. Organizations, however, face risks from this talent gap.
Through 2027, the project management-oriented labor force in seven project-oriented sectors is expected to grow by 33 percent, or nearly 22 million new jobs.
According to the most recent PMI salary report, project managers in the United States command among the highest salaries in the profession worldwide. PMI predicts the number of jobs is expected to grow exponentially. In a project economy built on quickly shifting technology and business transformation, the role of project managers has become increasingly central to the functioning of business or something. Glassdoor ranked project management among the most current in-demand skills.
Upgrade Your Skills, Your Network, and Your Career
Earning a non-credit certificate at the University of Chicago means being taught by the best—and those closest to the businesses doing the hiring. Learn how you can become part of a unique community dedicated to ethical practices, continuous learning, and professional growth.
"Gain a lot from the experts in the field."
I was already involved in projects that were highly complex in nature and highly dynamic—and I wanted more knowledge. Courses in the Project Management certificate are customized for highly skilled professionals who are able to exchange ideas and gain a lot from the experts in the field.

Kemi Shenkoya, Project Management Certificate Recipient