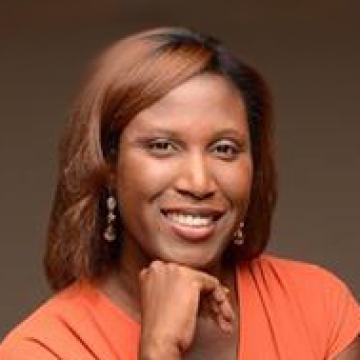 Samantha Coleman, PhD
Program Instructor, Conscious Leadership and Team Management
Dr. Samantha Coleman is an award-winning visionary leader, Professor and Leadership Development professional. Her 20+ year portfolio career has allowed her to serve within the landscapes of mental health, K-12 education, Higher education (academic and administrative), and as a socially responsible entrepreneur. These unique learning opportunities enhanced her competency to engage with a diverse pool of behavioral health stakeholders, faculty and school administrators, students, politicians, governmental agencies, corporations, and the community at large. As such, she is a sought after speaker, executive coach and consultant, master facilitator, subject matter expert, and course/program designer.
Dr. Coleman is currently the Associate Director of Leadership Development for the Harry L. Davis Center for Leadership. She partners with faculty and staff to create innovative leadership opportunities for current students and alumni across the globe. Additionally, she is also the founder of Do You...But Better!, a leadership development consulting and coaching practice. She believes that we are the experts of our own lives, and enjoys being an accountability partner that inspires others, across industries, to lead authentically with a consistent pursuit toward personal and professional mastery. Dr. Coleman believes that we should not be afraid to tap into the depths of who we are, where we've been, and how we wish to move forward in all aspects of our lives. Knowing yourself, is the ultimate gift that you can give to those you lead.
Dr. Coleman is a graduate of The Chicago School of Professional Psychology (PhD, Organizational Leadership), Concordia University (M.A. Community Counseling) and The University of Illinois at Chicago (B.A. Psychology). Her current research interests revolve around Authentic Leadership and Psychological Capital (PsyCap). She is certified in the Hogan Assessment, Workplace Big 5, Benchmarks 360, Influence Style Indicator, Better Conversations Everyday, among other certifications.