Business and Management
Today's dynamic work environment requires leaders who can consistently innovate, make data-driven decisions, and inspire others to perform. Whether you're in policy, marketing or management, learn ways to spark change wherever you go.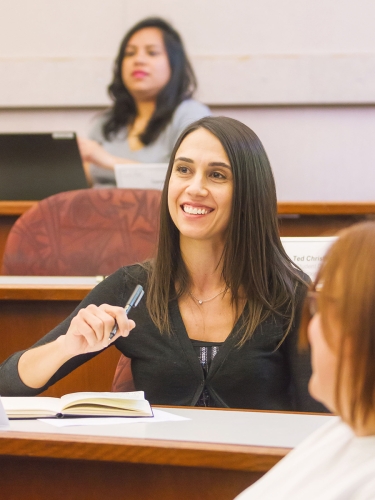 We teach you the tactics to stay ahead of the curve because great learners make great leaders.
Our fast-evolving world demands agility from its workforce. That's why our Business and Management programs and courses are designed to give you the competitive edge. Whether you want to improve your interpersonal skills, pass a PMP® certification exam, or invest in your career with an MBA, the University of Chicago can help you find your ideal path to professional and personal growth.
You can expect a best-in-class learning experience taught by eminent faculty and industry leaders. You will be empowered to question the status quo, get comfortable with ambiguity, and not just navigate change, but catalyze it.
Business and Management at UChicago