Project Management Strategy
Curriculum
Project Management Strategy Certificate participants must complete the Essentials of Project Management Certificate courses in conjunction with two additional core classes and an elective. Should you be interested in completing both electives, be sure to ask your program manager about the Alumni Scholarship.
Option A: have completed Essentials of Project Management or equivalent coursework
Option B: have at least five years of experience leading project teams
Option C: be a certified Project Management Professional (PMP®) with at least two years of project management experience
*PMP is a registered mark of the Project Management Institute, Inc.
Strategies for Completion
Learning Formats and Assessment
Courses are offered online
Participants will be assigned pre-readings, expected to participate in highly interactive discussions and group work in Zoom, and complete a final assignment
Five-week course length
Courses are hosted in Canvas, our learning management system
Courses start on a Monday
Weekly, self-paced learning and materials are time-sensitive and must be completed within required timeframes
When registering for a course, "Online self-paced" refers to the course's beginning and end dates, "Online fixed dates" refer to synchronous sessions.
Synchronous sessions are conducted through Zoom
Students will participate in group projects and online discussions as well as individual assignments and quizzes in response to recorded lectures
Expect to spend six hours per week to meet the requirements for successful completion of the course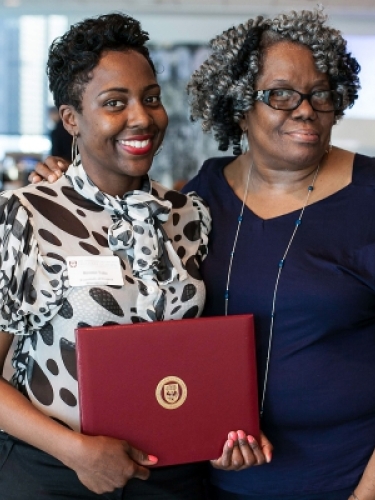 Alumni Scholarship Program
Allows graduates of professional development certificate programs to receive a 20% scholarship on:
Any additional elective from the same certificate
Any single new certificate course that does not require a prerequisite
Any additional full certificate program: every course of the program (application is required; fee will be waived)
Contact Karine Bravais for more information