DevOps
Understand the software life cycle by learning a streamlined development process for speeding up software delivery.
Enroll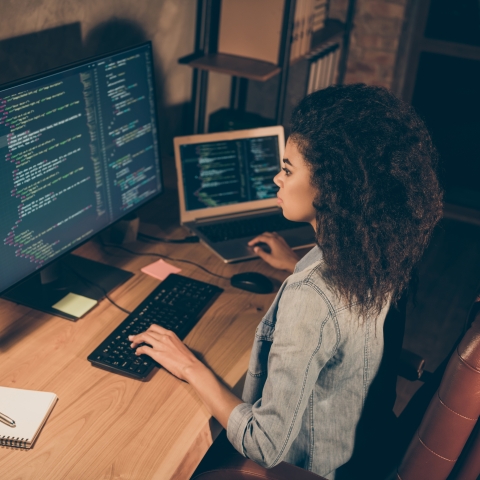 At a Glance
Type

Courses

Enrollment

Open Enrollment

Duration

8 weeks

Format

Online

Total CEUs

4.5

what are CEUs?

Cost
Learn to build, test, and maintain coherent software releases that are quick, reliable, and scalable.
The University of Chicago's eight-week DevOps course focuses on key aspects like deployment, release, versioning, testing, packaging, and clouding. Gain hands-on experience with Datadog, Docker, Git, Jenkins, Kubernetes, the Linux environment, Maven, VMware, and more.
Designed For
Designed for Designed for individual contributors, engineers, technicians, or professionals interested in technology who want to understand DevOps processes and the software life cycle.
DevOps is the combination of approaches, practices, and tools that optimizes an organization's ability to deliver services and applications at high velocity and scale. It helps create and improve products faster and more reliably than traditional software development and deployment. Learn to create more value in less time by integrating key teams and processes.
After completing the course, you will be able to: 
Implement continuous integration and reduce time-to-market of software
Design a complete infrastructure to deploy, configure, test, and monitor software
Create a DevOps-related cloud and virtualization architecture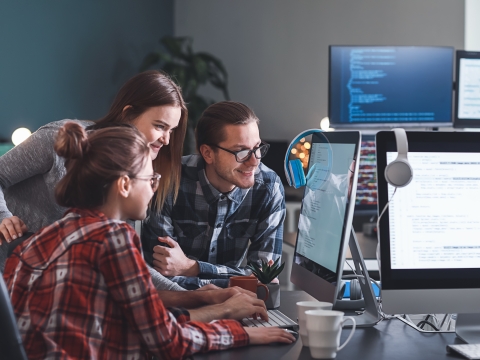 Did you know that DevOps drives faster, more efficient outcomes for organizations?
Reach out to our admissions team to find out how this course will help boost your business.
Learn More
Online Learning Course Structure
Eight weeks in length
Weekly, self-paced interactive learning modules and assignments are time-sensitive and should be completed by the set deadlines
Synchronous sessions and live question and answer sessions 
Mentors will provide continuous support and encourage a dynamic and positive learning environment
Drive the operating system
Deploy and link software to external libraries
Automate the release of new software
Conduct functional, load/performance, and regression testing
Identify effective database management practices and select between different formats to store configurations of the software
The pervasive skills shortage within the DevOps recruitment market and a growing number of jobs requiring DevOps or platform engineering experience offers DevOps practitioners near-limitless career opportunities. Between start-ups building DevOps models into their product development and large, technology-driven companies creating new DevOps roles, DevOps experts are in demand within the IT space. The DevOps market is expected to grow at a CAGR of 24.7% to total 10.3 billion dollars by 2023.  
Potential Job Titles for DevOps Professionals
Azure DevOps Engineer 
Cloud DevOps Engineer 
Cloud Infrastructure Engineer 
DevOps Automation Engineer 
DevOps Engineer 
DevOps Manager 
DevSecOps Engineer 
Lead DevOps Engineer 
Applied Science
Big data and cutting-edge technology can help solve some of the hardest problems we face. Get up to speed on these rapidly-changing fields and apply a quantitative approach to any challenge.
Learn more about Applied Science