Master of Science in Financial Mathematics
Level up in quantitative and computational finance, with a modern and multidisciplinary approach to the ever-evolving financial markets.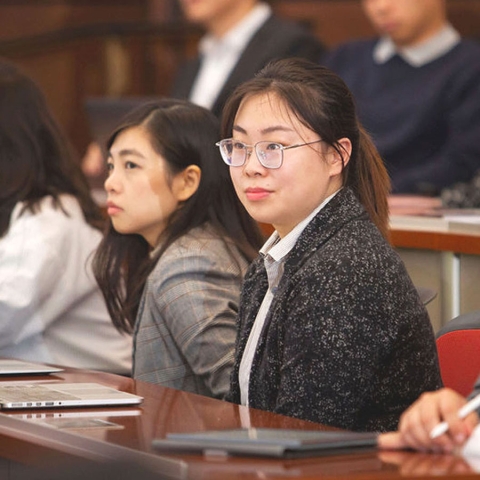 At a Glance
Type

Master's

Confers Alumni Status

Enrollment

Full-time, Part-time

Duration

15 months

Full-time

30 months

Part-time

Format

In-person

Cost
A pioneer in its field, our program offers fifteen months of accelerated, integrated coursework that explores the intersection between mathematics and finance.
You will gain a solid foundation in mathematics and practical knowledge that you can successfully apply to complicated financial models. Our students become leaders across financial industries; program alumni have gone on to find success at companies like JP Morgan, UBS, and Goldman Sachs.
Designed For
Designed for driven individuals from diverse educational, social, and geographic backgrounds who can demonstrate excellence in both academics and leadership. Candidates should have strong math skills, relevant work experience, and basic computer programming skills.