Programs & Courses
Professional Education
Unite your professional practice with our distinctive academic theory through impactful and immersive professional education programs.
Our professional education programs draw on the expertise of the world's brightest academic minds to help you invest in your human potential. Grow your network with industry leaders from across the globe to meet the challenges of an ever-evolving professional landscape.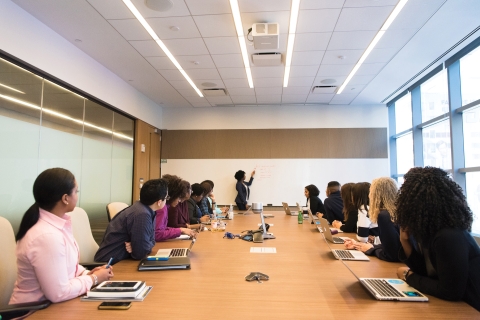 We utilize the disciplines of finance, applied science, data analytics, leadership, digital transformation, and organizational behavior to understand contemporary business challenges. Our practical instruction engages topics from machine-learning to quantum technology to cutting-edge financial theory to meet these challenges with efficient solutions.
Areas of Study
Select two-four programs to compare information.
Compare
Learn the latest AI and data science technologies, tools, and best practices to become a better leader.
Upgrade your data science skills and develop an understanding of Python.
Learn the basics of quantum information science in an accelerated format.
Understand, prepare, and transform data as a core component of business intelligence.
Understand the software life cycle by learning a streamlined development process for speeding up software delivery.
Play an active role in developing safe and effective new drugs, therapies, and vaccines
Evolve your cyber risk strategy with advanced training in machine learning for cybersecurity from the Center for Data and Computing at the University of Chicago.
Learn to craft data insights into narratives that spur action and create value.